Kim Koivu required only 14 starts on the Challenge Tour to secure his 2019 European Tour card after his third win, which came at the Rolex Trophy, gained him automatic qualification to the main Tour. He then went on to show he is at home on the European Tour with 2 top 10's on the main tour before 2018 was out and currently sits 54th on the Race to Dubai rankings. Koivu joins Team TaylorMade and will be armed with a full bag of TaylorMade equipment and TP5 golf ball.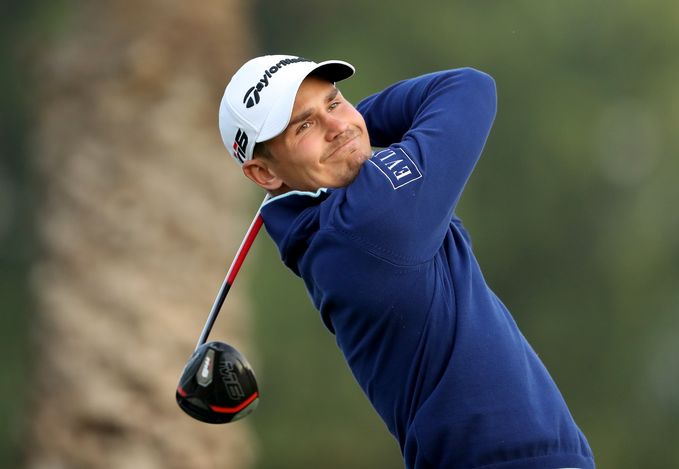 Kim Koivu worked closely with Adrian and the team on dialling in new equipment with great results in Abu Dhabi.
'Our equipment works perfectly for him, first on the range, last off it, he's extremely hard working. He seems like he's very easy with the equipment.''

– Adrian Reitveld
The team weren't expecting Kim to make the switch instantly as it's usually a 2-3-month process, but within 48 hours at the Abu Dhabi HSBC Championship, Kim had a full bag including an M6 driver, P730 and P750 Irons, Milled Grind Wedges including a 58° Hi Toe, the new Spider Prototype and TP5.
Kim was so impressed with TP5 he called it a game changer. Speaking to Adrian on this he said, 'Moving from a competitor brand Kim gained 300-400rpm less spin than his previous golf ball and he's a very high spin player'. Adrian compared this to when fellow TaylorMade staffer Jon Rahm switched into TP5x as Kim loved the feel of the ball and stated how much more consistent the ball was and it went straight in the bag.
Kim Koivu's WITB;
M6 Driver |9°| GD VR 6 X
M5 Fairway |14°| Accra Tour Z 275
M4 Tour Fairway |18| Accra Tour Z 485 X
GAPR Lo |2| Nippon 110 DP X
P760 |4i| KBS Tour 130 X
P750 |5i| KBS Tour 130 X
P730 |6-PW|KBS Tour 130 X
Milled Grind |48, °54°, 58°|
Connect with Kim
Twittter: @kim_koivu
Instagram: @kimkoivugolf