Why I Love Golf - with Matt Banahan
"Golf always dangles a carrot in front of you after each round and you always walk off knowing you could have played or scored better." - Matt Banahan, Bath Rugby
Matt Banahan is no stranger to challenges. Amongst his 16 caps for England, Matt has stood up and faced the Haka performed by the mighty All Blacks. Surely such an intimdating experience wouldn't even remotely compare to standing on the first tee? "Whilst it's extremely nerve racking, at least in front of the Haka we just have to stand still. There's a lot more things that could go wrong with the first swing of the day!"
When positioned like this, it becomes clear what drives the enthusiasm and passion for golf that Matt has. He calls it relaxation away from the stresses of professional rugby, but there is still the burning desire to achieve that all professional sportsmen have. Indeed, he makes comparisons with the constant strive for perfection that both sports have, but are both extremely difficult to achieve. How exactly, TaylorMade asked, did Matt get into golf in the first place?
"My grandparents gave me a 7-iron and a 3-wood in the summer holidays when I was about 7 or 8, I went off and practiced from there. My first full set of clubs was a hand-me-down from my big brother, the same way a lot of kids get their first set I suppose. They had outrageously soft, bendy shafts - but they stood me in good stead as a starter set. After that I used to go off on golf camps in the summer and when I was 14, I caddied for a South African professional on the Seniors Tour at La Moye, on my home island of Jersey. That was it - I was hooked."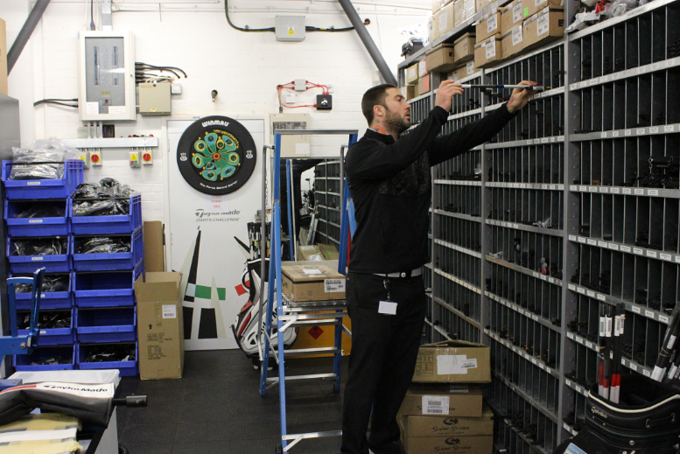 "The memories of those days are obviously incredible, I was playing so much. I've got two that stand out more recently that again, I hope I never forget. The first was my only hole-in-one, achieved at the 8th hole at Bowood Golf Club. I know some people and some much better golfers than me can go a lifetime without getting one, so I feel really lucky to have one in the bag. My other one, my greatest achievement, was shooting 69 at Weston-Super-Mare Golf Club. Everything seemed to click that day, it was my first ever under par round and it felt so so easy. But, even with the preparation of practice, the attention to detail being so similar in trying to achieve a try or a birdie, I'm still trying to achieve that round again! That's golf, for me - it dangles a carrot in front of you after each round, you always know that you could play or score better."
Having mentioned preparation, it is no surprise that Matt takes his equipment seriously. It's difficult enough to ignore the merits that custom fit can provide to the golfer, particularly when like Matt, you tower at 6ft6ins. An area of particular interest for him is the short game, so he focuses a lot on the wedges. "My 52' wedge is my favourite club in the bag. I enjoy the challenge of short shots and the 52' in particular gives me the ability to play lots of different shots." On his visit to the TaylorMade workshop recently, Matt took the time to personalise those wedges with the names of his three children, Joey, Lola and Izzy.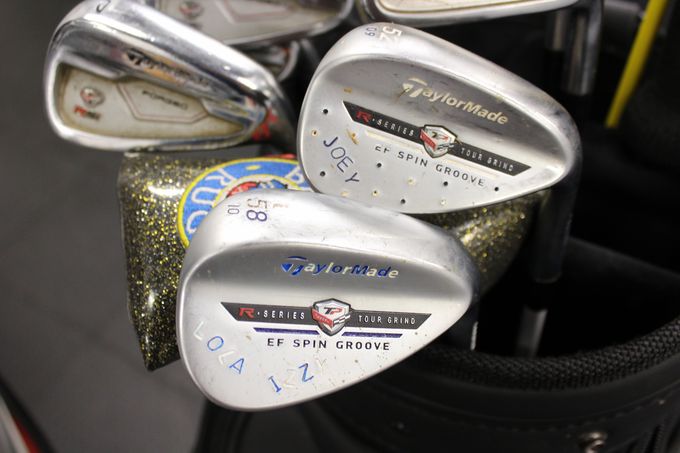 Matt says his dream rugby 4-ball would include Will Greenwood, Stephen Ferris and Brian O'Driscoll. If not played at Wentworth (by far the best course in the UK, he states) the game would probably be played at the Monte Rei resort in Portugal. "It was the best challenge I played, it's laid out superbly." Talking to Matt the feeling is that he would happily tee it up anywhere, anytime, with anyone. As he says "What brings me back every time is trying to get that carrot, whether it's possible or not. I'll always keep trying."
What's In The Bag:
All New 2017 M1 Driver 9.5'
All New 2017 M2 3 Wood HL
All New 2017 M1 Rescue 19'
P770 Irons 3-PW 
Milled Grind Wedges 52' & 58'