TaylorMade Changes the Face of Driver Technology with Unveiling of New M3 & M4 Metalwoods
New Twist Face™ Technology Delivers Straight Distance with Most Advanced Face Technology in Company History.
"From the creation of the first metalwood in 1979, TaylorMade has established a legacy of breaking from tradition to reach new thresholds of performance. In 2018, we have once again uncovered a new frontier of driving potential with Twist Face Technology — a radical departure from traditional driver-face design, engineered to correct for inherent human swing tendencies in real-time, giving golfers a tangible competitive advantage."

-Brian Bazzel, Vice President, Product Creation
Twist Face: The Next Breakthrough in Innovation from TaylorMade
Re-imagining traditional driver face design, Twist Face technology is TaylorMade's solution to counteract golfers' most common misses, more specifically, those resulting from the high toe and low heel impacts.
To counteract the high-toe miss (a hook), the driver face has been 'twisted' open (loft increased & face opened) on the high-toe to help straighten ball flight. Similarly, to counteract the low-heel miss (a slice) the driver face has been twisted closed to de-loft and close the face in the low heel area.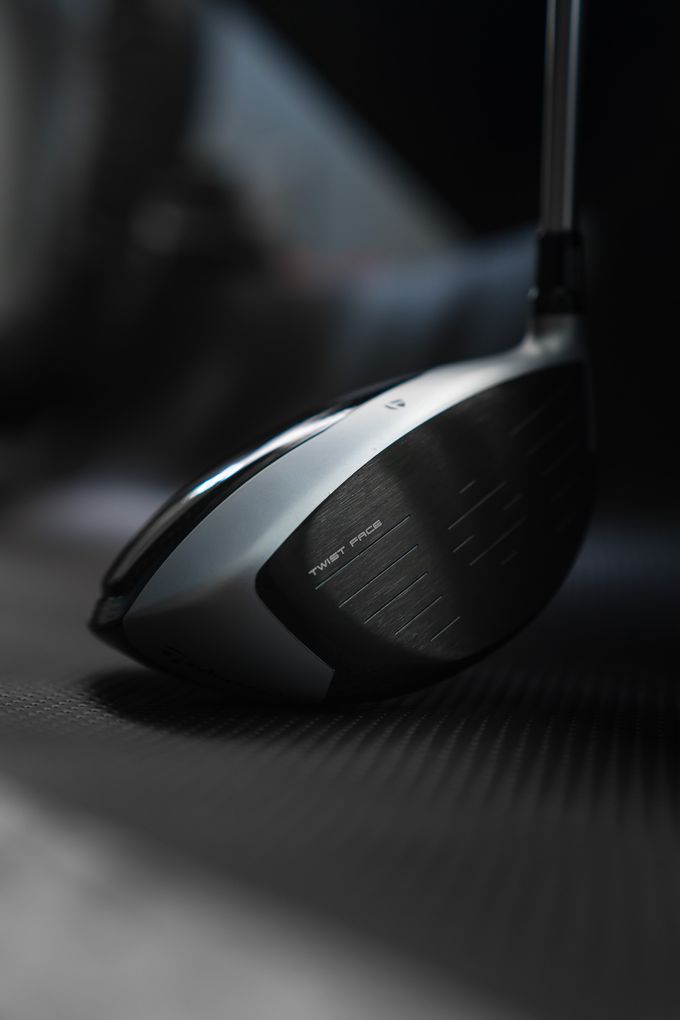 The Origin of a Breakthrough
Studying data captured from more than half a million shots that simultaneously tracks head presentation (in-out path, angle of attack, loft, impact location), initial launch conditions and final landing location of the golf ball, TaylorMade engineers discovered there was a flaw in the traditional bulge and roll. By studying the performance of thousands of shots in each quadrant across the face of all golfers' levels, researchers determined these shots were not averaging to be on the center line. In fact, high face shots and high toe shots have a left tendency of the target line and spin significantly less. Similarly, low face and low heel shots tend to land right of the target line with a significantly more spin.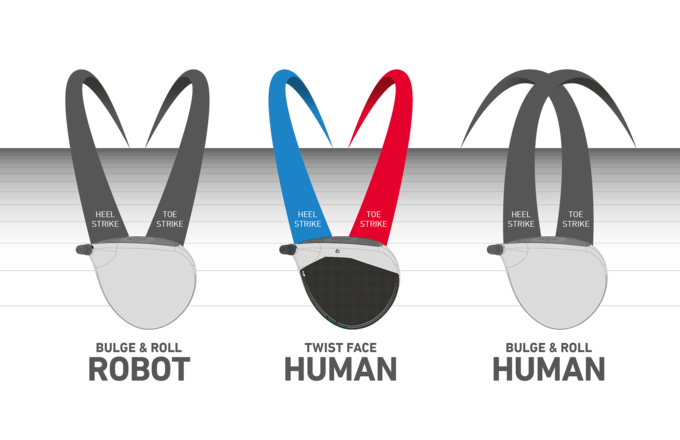 M3 Driver
In 2015, TaylorMade introduced multi-material construction with eye-catching carbon composite crowns that captured the attention of millions of golfers around the world. Two years later, the stakes have been raised, and engineers have responded to the challenge by creating the most advanced driver in company history — M3. In addition to Twist Face technology, the M3 driver features a new matte silver front section and a raised, aerodynamic five-layer carbon composite crown. TaylorMade engineers were able to design thinner and lighter composite panels (the M3 & M4 drivers both feature a 5-layer carbon composite crown) than ever before.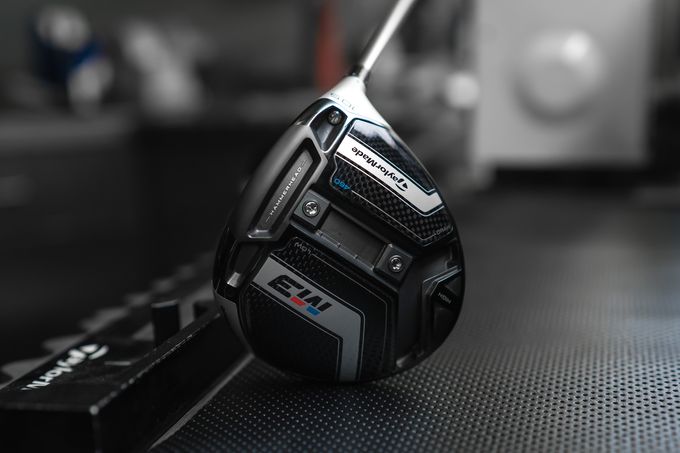 Exclusive to the M3 in both the 460cc & 440cc models is a new intuitive Y-Track adjustability system which offers two seamlessly movable weights, allowing golfers to adjust their settings for optimal trajectory, maximum forgiveness, or raw speed.
Simple and intuitive, the Y-Track delivers a completely connected track system for the first time, giving golfer's unrestricted movement of 22g of mass (two 11g weights).
Hammerhead Slot
Engineers challenged themselves to evolve the construction and performance of the Speed Pocket; their answer was Hammerhead, a radical technology engineered to deliver longer drives.
In combination with Twist Face and Inverted Cone technologies the Hammerhead slot delivers maximum ball speed across a larger area of the face and thus, resulting in a larger sweet spot. The Hammerhead slot's design is defined by three design elements; the central Speed Pocket™, the face geometry and the stiffening ribs.
By dividing the Speed Pocket into zones, TaylorMade was able to increase its overall length from 82mm to 100mm — a 22% increase. Additionally, it allowed for the creation of a larger flexible center zone, designed to increase ball speed on low face impacts and drop unwanted backspin. By using the new ribs, engineers were able to decrease the thickness and weight of the face allowing for a more flexible face designed to deliver higher ball speeds across a larger area of the face.
M4 Driver
Complementing the M3 driver and its unrivalled personalization is the M4 driver, which differentiates its design by putting an emphasis on unparalleled forgiveness with straight distance. The M4 driver not only utilizes Twist Face & Hammerhead technologies, it also incorporates Geocoustic™ engineering –combining geometry and acoustical engineering to unlock more forgiveness and best-in-class sound.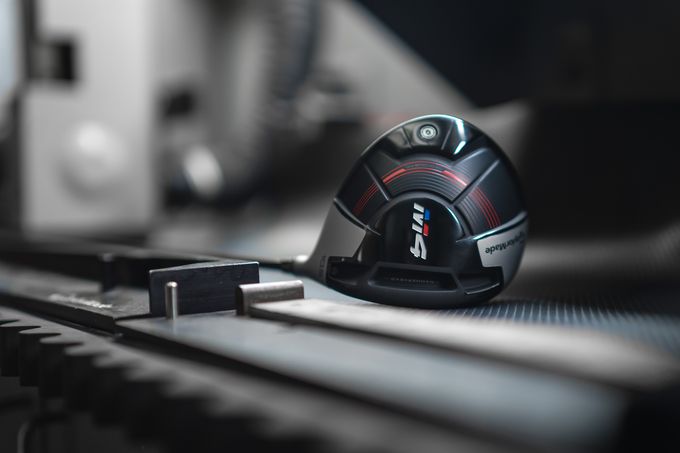 Geocoustic™ Technology
Geocoustic technology combines geometry and acoustical engineering to deliver more forgiveness and best-in-class sound. Driver heads with low back centers of gravity typically have low frequencies because they tend to have fairly flat soles. Geocoustic sole shapes allow for a low CG and larger head size, but with a more curved sole which has inherently higher frequencies, leading to better sound and feel. The Geocoustic sole design of the M4 driver freed up discretionary volume that allowed engineers to increase the overall face size and also improved sound and feel.
M4 D-Type
In addition to the standard M4 model, TaylorMade is also offering a higher-launching, more draw-biased model. The M4 D-Type (D signifying draw) combines multiple draw-biased design technologies to help players who consistently fight fade-to-slice trajectories find more fairways. In addition to the multi-material construction, Twist Face technology and Hammerhead Speed Pocket, the D-Type is more heel-weighted (41g), has slight offset and uses advanced visual cues to promote a square face at address and a more draw-biased face at impact.