Introducing... Ewen Ferguson
The life of a young golfer is full of comparisons. How they perform vs their contemporaries, how they perform vs themselves, strokes gained vs the field – everything imaginable. It's little surprise though that when you turn professional off +5 and are prone to the occasional shout of "VAMOS!" when things go well, some will expect extremely big things.
For Ewen Ferguson, this has been the case ever since he began playing golf at the tender age of 5, at Bearsden Golf Club just to the north-west of Glasgow. Still just 20 years old he has dealt with expectation from the moment that he won the British Boys in 2013 in a stellar field. When he won both the Scottish Boys Matchplay & Strokeplay the following year, he became the first person to hold all titles at the same time. His biggest expectations though, come from himself.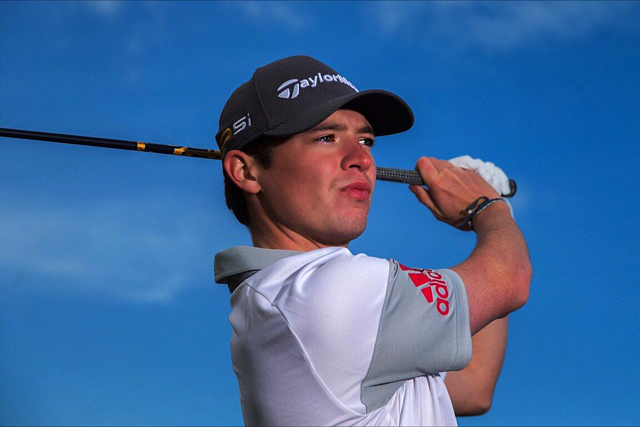 "A win. Anywhere, on any tour" was Ewen's reply when asked for his aims for the 2017 season. It's an understandable ambition for someone who takes everything thrown at him, epitomised by his performance in the 2015 Walker Cup. Having initially been named as first reserve for the ten man team, Ewen was drafted in following a withdrawal but was never going to be one who wilted under the pressure, taking down the then-ranked World Number 2 Amateur on the US side as GB&I put up a record breaking victory.
Having resisted the temptation to turn professional in the aftermath of the Walker Cup tournament Ewen was quite clear that he was following a specific roadmap. "I have time on my hands. There's not just one bus to catch to get on the European Tour and if you miss it you're done." The decision eventually came during 2016 at which time he signed with TaylorMade on a full contract.
"With a career low of -9 in a single round and a best world Amateur ranking of 20th, it's clear he has what it takes. We're delighted to be a part of his journey." – Mark Thistleton, European Tour Representative, TaylorMade
Away from the course, Ewen has some interesting hobbies noted by his brother Lewis. "He's definitely a Belieber" relating to his taste in music, whilst "He likes to keep up with the Kardashians!" He lists his favourite golfer and inspiration as the reigning Masters Champion and TaylorMade Staffer, Sergio Garcia – making clear the occasional "VAMOS!" that accompanies his signature fist pump. Should his season that is spread primarily across the Alps Tour & Challenge Tour progress as he would like, we'd expect to see plenty of that move.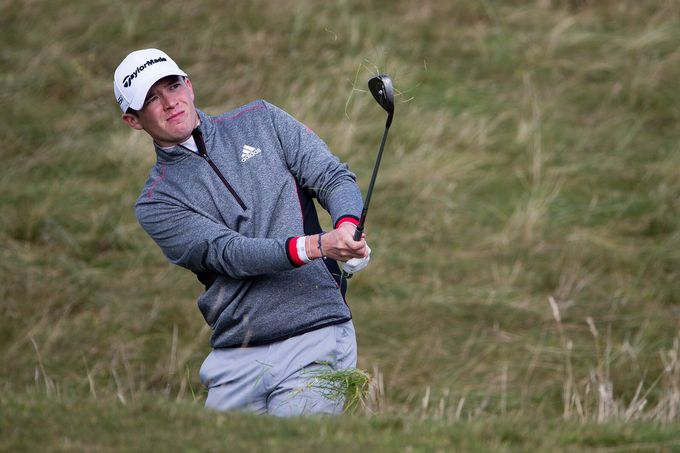 Amateur career highlights:
2013 British Boy's Champion
2014 Scottish Boy's Champion
2013 & 2014 (captain) Jacques Leglise (GB&I) winners
2015 European Men's Team Amateur Championship winners (Scotland)
2015 Walker Cup (GB&I) winners
Highest Amateur World Ranking: 20
What's in the Bag?
M1 440cc Driver 9.5' Graphite Design MT 6X
M2 Tour 3-Wood 15' Graphite Design DI 7X
M1 2017 5-Wood 18' Graphite Design DI 8X
M1 2017 Hybrid 19' Graphite Design HY 95X
P770 3-6 Iron KBS C-Taper S+
P750 7-PW KBS C-Taper S+
Milled Grind Wedges 54' & 58' KBS C-Taper S+
Website - www.ewenferguson.com