2019 PGA Championship Staff Bag
Do you remember when you first fell in love with the game of golf? Think about it for a minute.
Maybe it was that time your mum or your dad took you to the driving range, threw an old hand-me-down set of clubs in front of you and said "Have at it kid!" and watched you wail away for hours hitting bucket after bucket of range balls.
Maybe it was that time you played your first real round on an 18-hole course, that time you made your first par (or birdie!), or that time you and your buddies had an epic, fun-filled match that came down to the wire.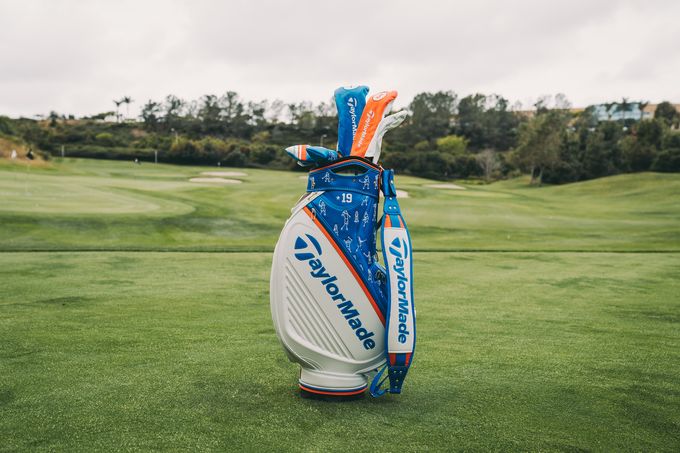 Whether it manifested itself in any of those above ways or not, we've all had that realisation that deep down, we truly love the game. And odds are, it started when you were a younger, impressionable kid who was unknowingly about to embark on a lifelong love affair with the game.
When designing the staff bag  for this year's PGA Championship, our designers wanted to tap in to this feeling we've all experienced and pay homage to an organisation that keeps that spirit alive.
Introducing our 2019 PGA Championship staff bag, which members of Team TaylorMade, as well as eight PGA staff professionals, will carry with them to Bethpage Black in New York for the 101st installment of the tournament next week.
Right off the bat, the bags' colour scheme pops. That's a nod to the tones used by the PGA Jr. League, an organisation that strives to make golf fun and engaging for boys and girls of all skill levels.
Part of the PGA Jr. League's mission is to have kids build bonds with their fellow golfers through teamwork. The league has the kids wear orange and blue "jerseys" while competing alongside one another and the inside lining of the bag's pouches reveal a multitude of numbers in a nod to those shirts.
Stick figures of junior golfers in action line the blue trim around the body and top of the bag and ring around the bottom in a swing sequence.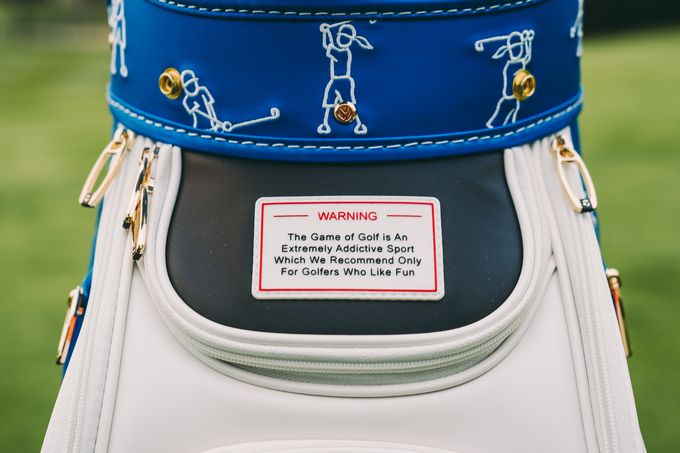 Bethpage Black is a historic public track which welcomes all-comers. But the Black course is famous for its difficulty. One of its most famous, and photographed, landmark is a sign near the first tee which warns golfers of the challenges that lie ahead. Our designers didn't miss the opportunity to have some fun playing on that angle by adding a "warning" sign to the bag this year. A closer look reveals a message all golfers know to be true.