WITB Details for Team TaylorMade at The 148th Open Championship | TaylorMade Golf
Where has the time gone, the final major of the year is upon us!
The excitement surrounding Royal Portrush has been building and now the daunting task of one of the most difficult links tests in the world presents itself. With the unpredictable British weather on the horizon, expect a mix of 2 Irons and M5/ M6 fairways in bags as there's an emphasis of hitting fairways as the course is playing tight!
Team TaylorMade is well represented at the tournament and here's what will be in their bags during the season's final major championship.
Tiger Woods is playing in his 21st Open Championship and knows better than most how to set up his bag for success on the links. However, Tiger is keeping his setup the same as it's been all season at Royal Portrush.
M5 Driver | 9.0°
M5 Fairway | 15.0°
M3 Fairway | 19.0°
P·7TW Irons (3-PW)
MG 2 Wedge | 56°, 60°
Jason Day made a few big switches this week, most notably moving from his trusty Spider Tour Red putter to a Spider X Proto White. Day also added three MG Wedge 2's to the bag (50°, 54°, 60°). Day said he liked the way the new wedges performed in the bunkers with a slightly lower bounce.
Jason Day WITB
M6 Driver | 10.5°
M6 Fairway | 15.0°
P760 Irons (3-PW)
MG 2 Wedges | 50°, 54°, 60°
Spider X Proto White
2019 TP5 Golf Ball # 87
Jon Rahm came in to Royal Portrush with plenty of momentum and was near the top of the betting favorites list before the first round started—and for good reason. Rahmbo is coming off a win at the DDF Irish Open two weeks ago, where he made an unbelievable weekend charge to capture his second title on the Emerald Isle. With the British Open returning to Northern Ireland for the first time since 1951, one has to like his chances.
Rahm added a 52° MG HiToe Wedge to the bag this week.
M5 Driver | 10.5°
M5 Fairway | 15°
RSI TP UDI 4i
P750 Irons (4-PW)
Milled Grind HiToe Wedges | 52*, 56°, 60°
Spider Tour Red Putter
2019 TP5 Golf Ball #10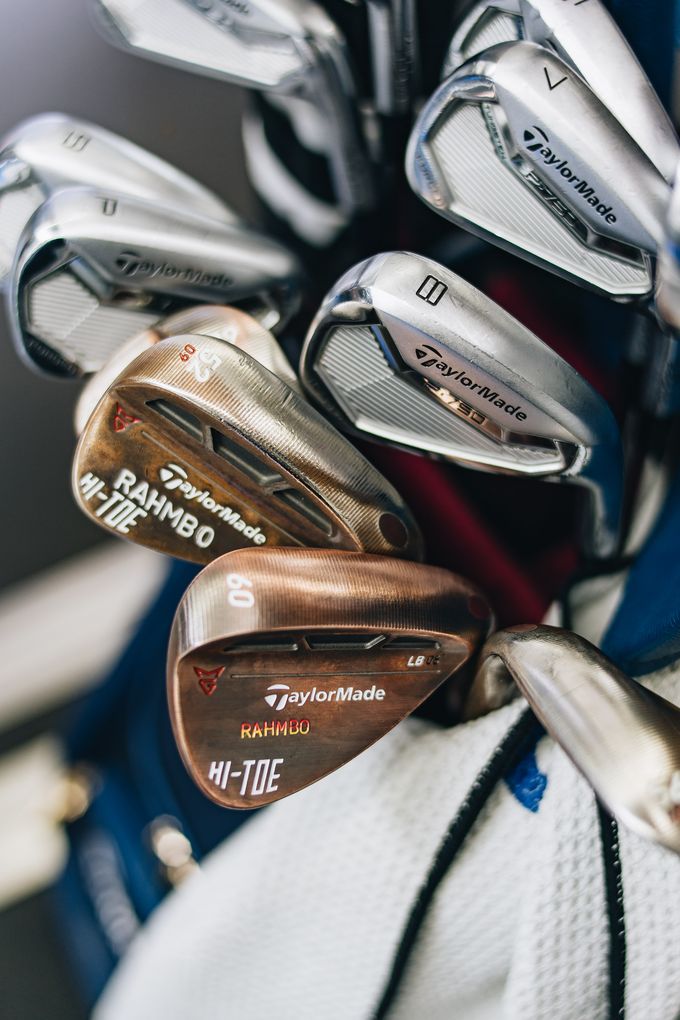 Rory McIlroy did not get off to the start he wanted at Royal Portrush. The Northern Irishman (who holds the course record at Royal Portrush) shot a first-round 79 (+8) and will have to dig deep Friday.
After switching to a four-wedge setup that vaulted him to a win at the RBC Canadian Open earlier this year, Rory went to a three-wedge at Portrush. Rory removed two MG HiToe Wedges from his bag in favor of two MG Wedges.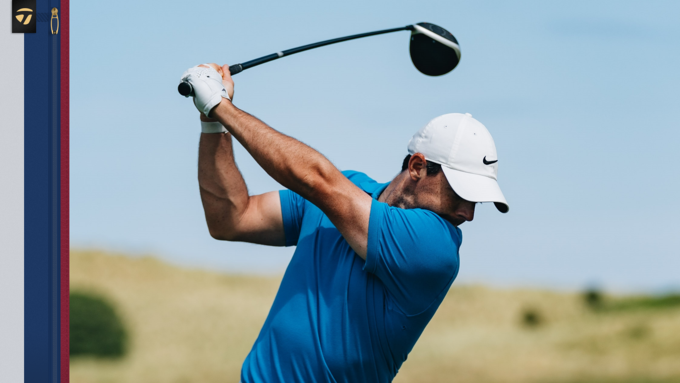 Rory McIlroy WITB
M5 Driver | 460cc | 9°
M6 Fairway | 15°
P790 UDI 2-Iron
P750 4i
P730 Irons (5-9)
MG Wedge | 48°, 52°, 56°, 60°
Spider X Putter
2019 TP5 Golf Ball #22
Dustin Johnson removed an M5 fairway from his bag in favor of the new P790UDI 2-iron this week. Known to tinker with his putter during practice days, this week has been no different, Spider Mini Copper (with no sightline) will make its debut on this links.
Dustin Johnson WITB
M5 Driver | 10.5°
M5 Fairway | 15°
2019 P790 UDI 2i
P730 Irons | 3-PW
Milled Grind Hi-Toe Wedges | 52° & 60°
Spider Mini Copper
2019 TP5x Golf Ball #1
Any first time nerves for MacInytre? We don't think so, his opening round in his first Major was 3-under par (68) and has him one shot off the lead!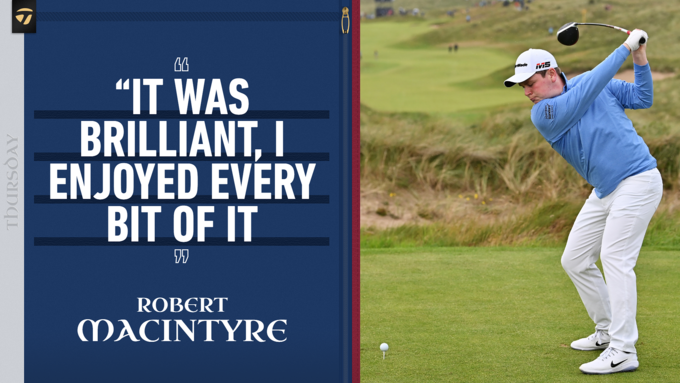 Robert MacIntyre's WITB
M6 Driver | 10.5°
AeroBurner Fairway | 15°
P760 3i 
P750 | 4-PW
Milled Grind | 52°, 58°
Spider X Copper
TP5x 
Rickie Fowler shot a 1-under 70 in the first round of the British Open using his TP5x golf ball.
All the practice and preparation has come down to this. Tune in this weekend to see the equipment in play from Team TaylorMade