Tiger's New Irons; PGA Tour debut for Spider Mini
After a year away to prepare for the PGA Championship, the PGA TOUR returns to the Quail Hollow Club for the Wells Fargo Championship. Featuring a world-class field on a major-caliber track, this event presents a compelling competition just one week ahead of THE PLAYERS.
Early on this week, the range was buzzing with the news that Tiger Woods will be playing with a new set of TaylorMade irons dubbed "TW Phase1." TaylorMade has been working closely with Tiger on the development, creation, and refinement of a set of irons, and Phase1 represents Tiger's initial transition into a TaylorMade set. This will be an ongoing process we continue to develop future iterations of Tiger's prototype irons.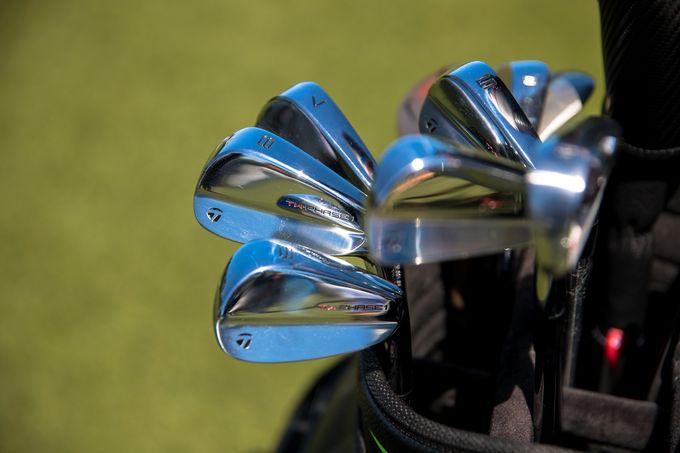 This week also marks the Tour debut of a new putter line for TaylorMade. From Monday morning to Wednesday afternoon, Spider Mini putters were on display around the putting green for players to experiment with the new mid-sized mallet.
Leading the charge on the integration of Spider Mini into the bags of Tour players is TaylorMade Tour Director, Chris Trott. This week, "Trottie" broke down the gist of the pitch he has been delivering to PGA TOUR players on the features and benefits of Spider Mini.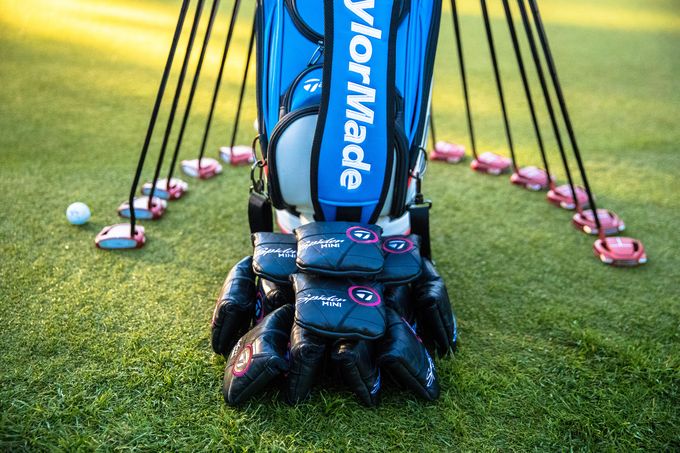 THE PITCH
"This is Spider Mini. What we've got going on here is a 15% smaller body from front to back compared to Spider Tour. As a result, the CG moves forward 5mm from 37mm to 32mm away from the leading edge—this will enable you to release the putter head easier through the hitting area of the stroke. This would be particularly relevant for a tradition blade type user who has inherently been reluctant to test the high-MOI Spider Tour...in summary, this new Spider Mini will give you the benefit of high-MOI performance in a smaller, mid-mallet size that will allow you to rotate the putter similarly to your blade.
Another new feature with this putter is that the Pure Roll insert is a bit thicker—we are offering an 80/20, a Surlyn, and our aluminum insert. The thicker insert will give you a softer feel. We also have a variety of shaft options like double-bend and short slant, so you can pick the toe hang that best complements your stroke.
Our new T-line alignment has also been really popular with guys out here. If you notice the depth of the "T" you'll see that it closely resembles the depth of a typical blade putter. This is just another visual tool to help replicate the look and feel of a blade while still benefitting from the high-MOI performance that is exclusive to Spider-shaped mallets."
- Chris Trott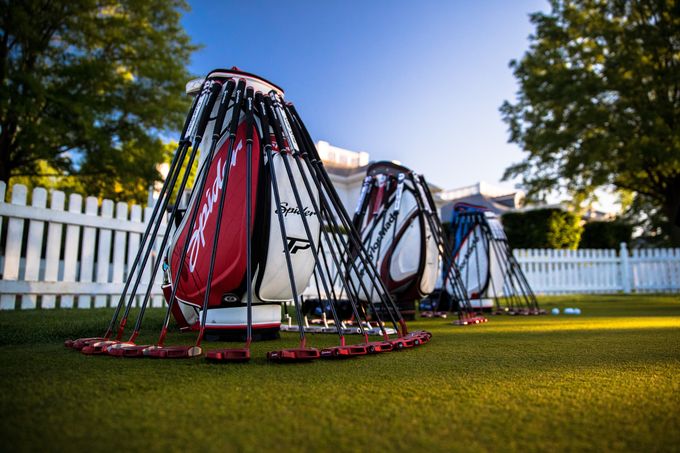 THOUGHTS ON SPIDER MINI
"For players out on Tour who are already playing with Spider Tour, presenting them with the option of Spider Mini is more of a service opportunity—we want to make sure they are comfortable with their putter and have exposure to everything new that we're offering. Spider Mini is a more traditional shaping alternative to what Spider Tour offers in terms of performance. This is the "halfway house" between a Spider Tour and, say, a Juno or Soto blade.
In the end, Spider Mini is still very much in the Spider family. It has the Pure Roll insert, it has the interchangeable weight on the sole, it has the Tour Red coloring... it presents a lot of features that a Spider user would already be comfortable with but in a scaled-down shape."
- Chris Trott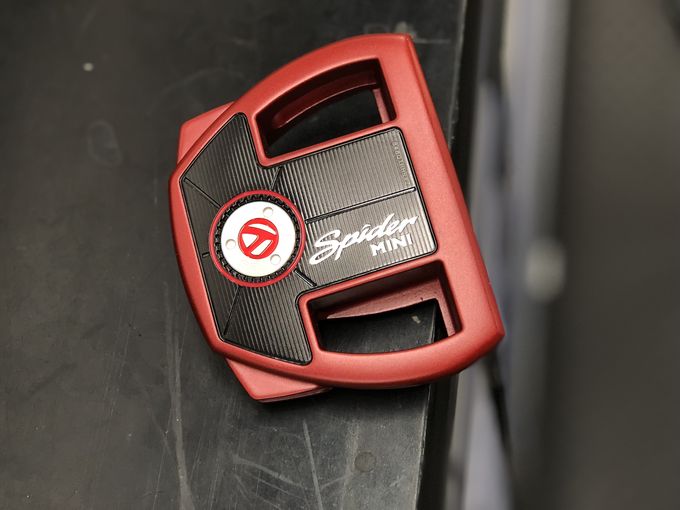 This week, Trottie's work has paid off. He began the week with over 35 Spider Mini putters, and after a spike of interest among the players, he's only heading home with 8.
Keep an eye out for Spider Mini putters in players' bags in the coming weeks on Tour, and stay tuned for updates on when they'll be available in stores.