Doha Golf Club is the next stop on the European Tour, the 7,348 yard course can prove a real test for the world's leading players. With no tree line, the course is fairly wide open which tempts players to attack off the tee. But similar to last week in Oman, the course's biggest defence is the wind.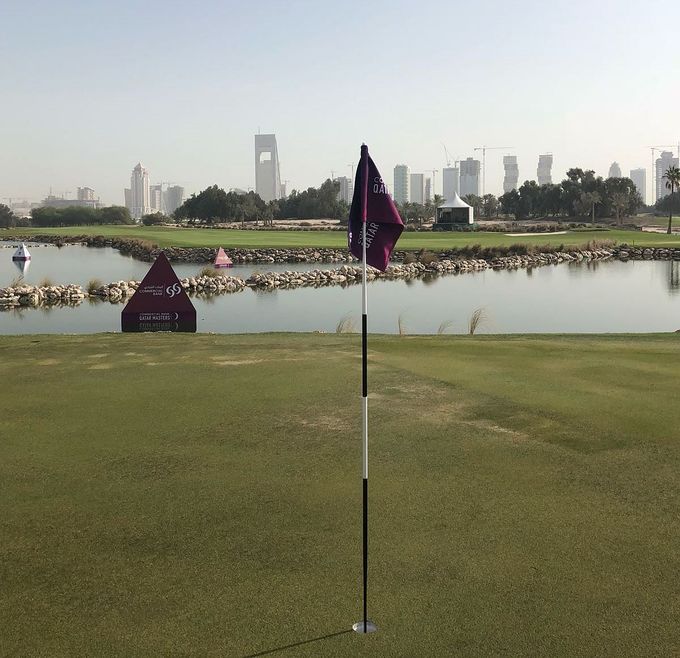 Qatar is well known for being exposed with a lot of cross winds and a key factor this week is being able to control ball flight. For players who were at Oman last week, the conditions they faced has set them up slightly ahead of players who are only getting used to the Qatar winds.
The windy conditions will not only be troubling players with their ball flight but players who haven't packed their sunglasses are constantly squinting due to the amount of sand that is being blown around. Expect to see more players than usual wearing sunglasses this week!
Ball flight and positioning will be important as the generous fairways entice players to hit driver off the tee; however missing the fairway will be costly. The firm surface of the course highlights the exposures to all day sun, the greens are slopey and slightly patchy in places; players who are unfazed by these conditions are in a good place to do well.
Did you know…
10,000 cacti were imported from Arizona; they have been planted around the course to emphasis the nature of the rugged surroundings
Testing on Tour
Ever wondered what happens Monday – Wednesday in the lead up to a tournament?
Players arrive at the venue a couple of days before hand, settling into the environment and getting a feel of the course. One thing that every player will do is test out their equipment. Since the launch of our new M3 & M4 product our Tour team have been working non-stop.
With many players seeing our new equipment for the first time the process of testing can happen in different ways. Prior to the event a player might have been sent new product to look at then they will bring it to the event to get dialled in or a player might contact one of our reps to set up some fitting time on the range, usually on a Monday or Tuesday so they have time to take new product out onto the course. For players that are new to TaylorMade equipment or not known to our Tour reps, contact could be made on the days leading up to event and enquire about testing on that day.
Being prepared is important as with this stretch of events the TaylorMade Tour Truck is not available. Getting players dialled in means travelling with a lot of equipment. Before each event our Tour Team will carry as many players 'Gamer Shafts' or specs of their fairway woods as possible. So when a player asks for part of their equipment to be tested our team have their driver shaft and or a 3 wood prepared and ready to go.
Oman was the first week with the new fairways in which a huge amount of work done to get players fitted, this week the Tour team have been following up with players with huge success and excellent feedback. A lot of players are swapping our new fairways into their bags from the success of last week; however a focus on driver testing was made by our Tour team as player schedules mean that they might not see some players until April.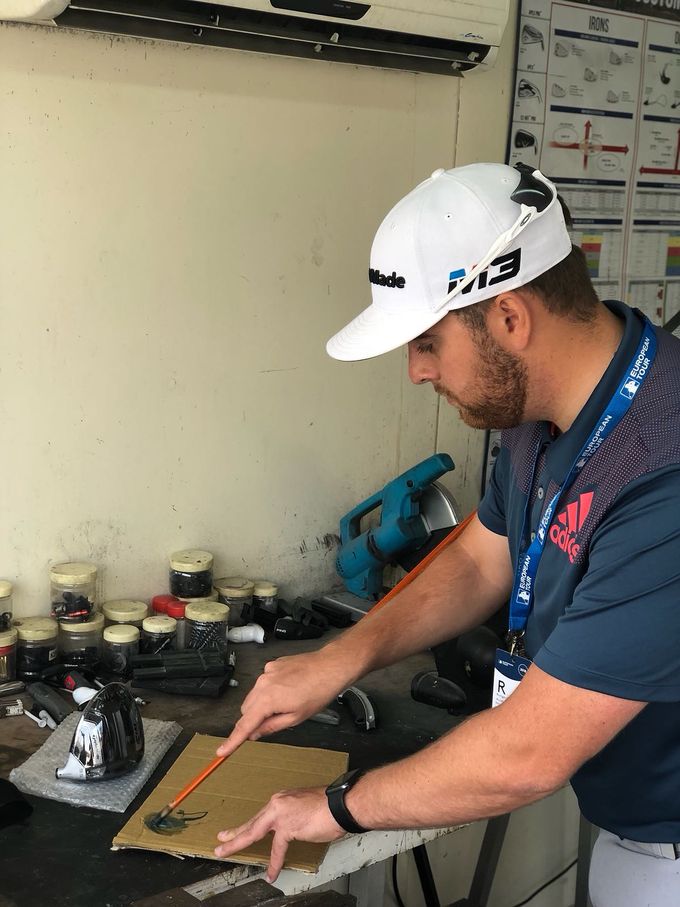 Darren Clarke has been testing for the conditions this week; a lower lofted hybrid has been tested for better control into the wind. By moving the weight forward slightly on his M3 Driver, he has slightly lowered the spin off his driver, likely to be a specific change for the conditions this week. After a solid performance last week he is feeling relaxed and looking forward to this week.