The Importance of Adjustability in Driver Fitting
Matthew Byrne is the Brand Experience Manager for TaylorMade in GB&I, running a team of dedicated fitters that travel round multiple countries to give consumers the opportunity to be custom fit for TaylorMade clubs. Below he talks about the strengths and benefits of adjustability technology in metalwoods.
"95% of golfers fitted for drivers during our experiential fitting events require loft sleeve and T-Track weight adjustment to help optimise their performance" - Matthew Byrne
Ever since the launch of R7 Quad, the first driver with movable weights, I've faced the question of whether or not it really makes a difference. My response is consistent - "Have you tried it?" There is often a message regarding custom fit that no two golfers are the same, that you can't expect someone who is 5'7" to have clubs the same length or lie as someone who is 6'2". But very little focus is given at that time to how those two individuals swing the club - it's inevitable that both, if correctly fitted, have a much greater chance of optimizing their face-to-path or angle of attack on a more consistent basis. From venue to venue and fitting to fitting, my team of experiential technicians hardly ever fit the same product twice. With so many variations in set up and technique we must use all variables in adjustability to suit the needs of each individual golfer.

I spend five days a week, fifty-two weeks of the year fitting golfers of all shapes and sizes and the advances in custom fit options since I first began customising golf clubs in 2001 are incredible. At TaylorMade we have so many different options available to us in terms of shaft options, head options, then the adjustable weights - as a fitter it gives you great confidence because you just know that you'll be able to find something to help people get more consistency and therefore more enjoyment out of their equipment. I mentioned that no two custom fits are the same and it genuinely is the case. For example, some golfers require lower launching products that promote a draw bias whilst others require higher launch with a fade bias. With our 2017 metalwood product range we have unparalleled options to help dial in each individual's needs.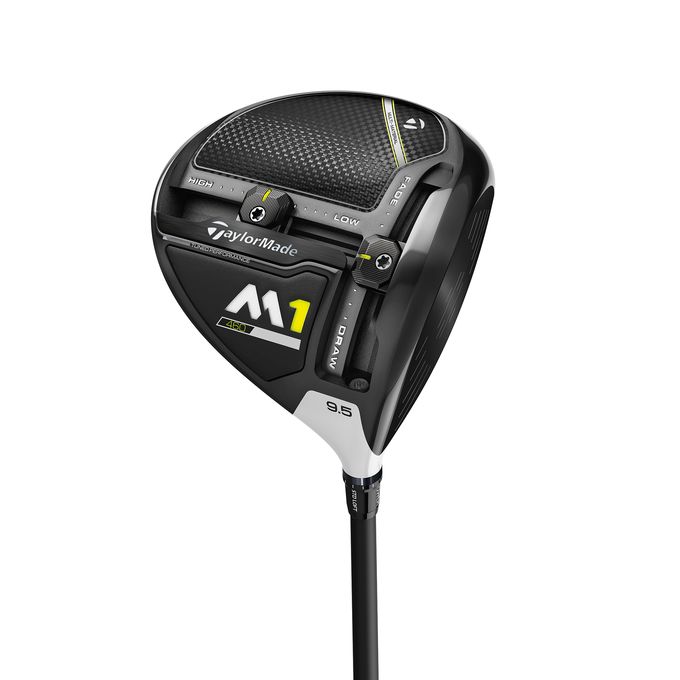 Specifically talking about movable weights, launch monitors in this day and age can visibly demonstrate the changes in RPM or in launch, so there's no way for the fitter to hide! In most cases the golfer will be able to see a change in flight or at the least, feel a difference in strike, from when we move the weights around. Are we saying that if you hit a 40yd slice then setting the weight to "draw" in the all new M1 driver will fix that? It will help, but that's not the point. We'll be able to affect launch and spin using the T-Track system that reduces that slice and helps the golfer hit more fairways. Years ago this sort of adjustability was only achievable by using hot melt, lead tape, things that led to inconsistencies in the characteristics of the golf club. The adjustability in the M1 is unparalelled.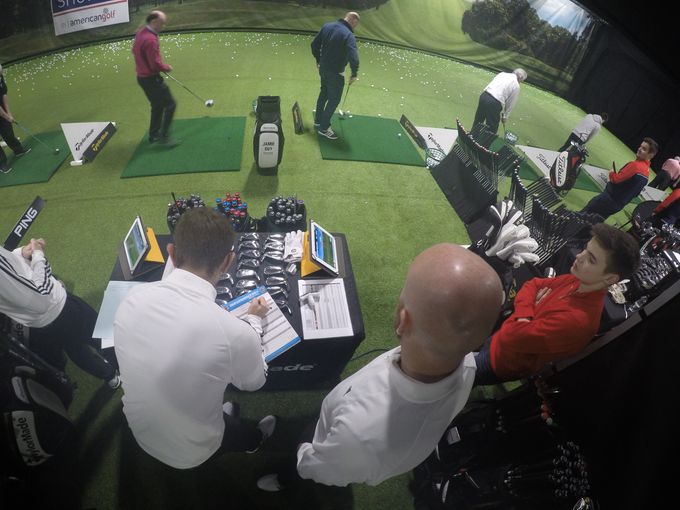 By utilising our Trackman launch monitor technology (new for 2017) we have access to accurate, measurable performance data. The level of adjustability that our 2017 product range provides means our fitting team can successfully optimise these parameters. By introducing options in loft, lie angle, face angle, shaft type/flex/length and unique centre of gravity positions provided by movable weights, our fitters and our products will optimise parameters such as back spin, spin axis, launch, ball speed and much more. It really is a Game Changer for a number of people.