The Golden Hour – Medallist Rose Looking to Go One Step Closer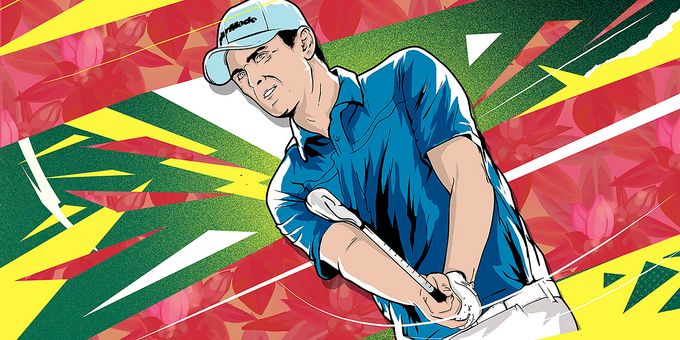 Victory at the Rio Olympics showed that Justin Rose is a consummate champion.
Once Justin Rose had announced his plans to not just take part, but to win the gold medal in the 2016 Rio Olympics, he once again showed that when he wants something badly enough he can quite often have it.
Justin is a golfer that, when emotionally involved, can achieve the highest levels of performance under the most intense pressure. Whether its Europe vs the USA or competing for Team GB, he gets the best out of himself, a characteristic that can see him slip into the Green Jacket this week.
McGinley on: The Golden Boy. #MadeForAugusta@JustinRose99 pic.twitter.com/pf7x134YFP

— TaylorMadeGolfEurope (@TaylorMadeTour) April 4, 2017
A solid start to his 2017 campaign has seen 3 top 5 finishes, including a 2nd in Hawaii means Rose is heading to Augusta in form. Pair this form with a good record at Augusta and Rose is trending in the right direction.
Superior ball striking is a must around Augusta in order to hit right shots required off a multitude of lies. The ability to hit these shots under the pressures of a major is something that Rose possesses in abundance. Over the last 18 months Rose has gained around 20 yards with the driver. This distance gain is only going to help around a golf course that favours the long hitters. Often up there with the leaders after the first round, he tends to follow scoring trends, and bar record breaking rounds from the 2015 champion Justin would have been a major winner once again. With 24 birdies that week, the 3rd highest of all time during the tournament week, Justin certainly knows how to get around the notorious course.
As with Sergio Garcia, Justin Rose is a man of the people and would prove to be a very popular winner of the Green Jacket. Experience in winning a Major at the 2013 US Open stands him in good stead. Mental strength, outstanding ability and laser-like focus can see Justin's Augusta dream come true.
Will The Golden Boy strike green? #MadeForAugusta @JustinRose99
Here's what @memygolf think. pic.twitter.com/nI7THAbTUK

— TaylorMadeGolfEurope (@TaylorMadeTour) April 4, 2017