The Clubs Robert MacIntyre used to claim the European Tour Rookie of the Year award.
Robert MacIntyre was awarded the European Tour's Sir Henry Cotton Rookie of the Year Award after closing out his season with a final round three-under 69 at the DP World Tour Championship, and finished the season with a combined score to par of 160-under, best of any player this season.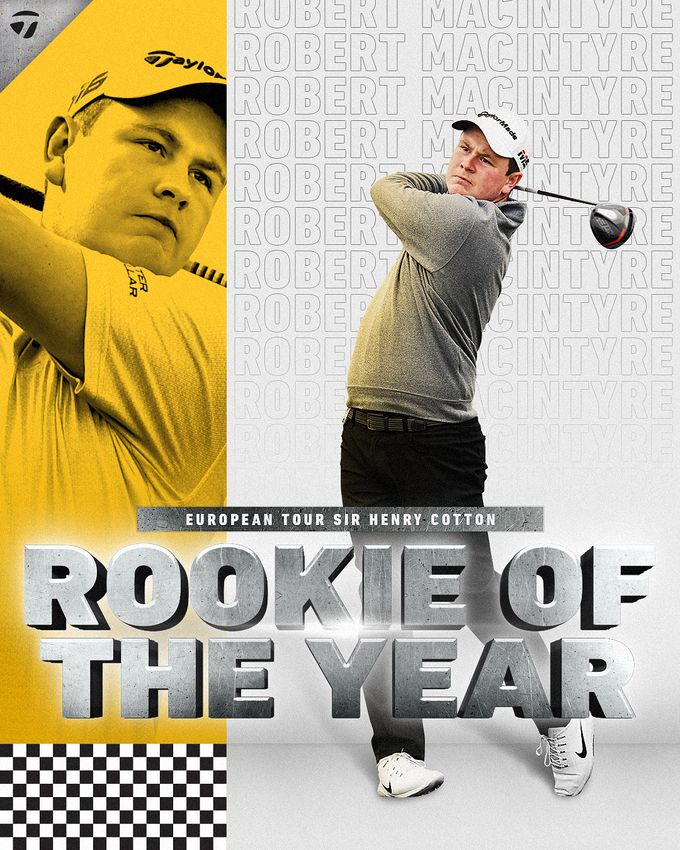 The 23-year-old from Oban, Scotland, emerged on top of an impressive group of rookies by finishing 11th on the yearlong Race to Dubai Rankings. MacIntyre pipped fellow TeamTaylorMade Athletes Kurt Kitayama and Guido Migliozzi who finished second and third respectively in the rankings.
'A dream come true'

– Robert MacIntyre
It has been a remarkable season for the 'lefty', with seven top 10's and making 25 cuts in 30 tournaments, it all added up to his 11th place finish in the Race to Dubai.
We spoke to TaylorMade Tour Rep Mark Thistleton on MacIntyre's impressive season and he said 'He has been in some lofty positions this year, paired with major winners, getting lots of TV time and regardless of the situation he just does his thing the same, shot after shot, tournament after tournament. It's hard to explain how difficult that is to do because its human nature to be overly aware of these situations and tense up, especially for a rookie, but he hugely impressed each time he was in a situation such as this. That is a skill that is nearly impossible to teach.
We first knew he was capable of something special this year when at the South Africa Open in January he was paired with ERNIE ELS & CHARL SHWARTZEL in round 3, both super stars in SA and sure to get all the air time, and he beat them both. This was a good sign of his mental strength and what was to come."
With that in mind, MacIntyre continued to perform, playing every week there was an event he was exempt from right up until the Magical Kenya Open presented by Absa in the middle of March - making ten cuts from 11 events.
Edging ever so close to his maiden victory, MacIntyre claimed back-to-back second places at the Betfred British Masters and Made in Denmark presented by FREJA, but he stepped into the limelight on one of the biggest stages – The 148th Open Championship.
After rolling in a 25-foot birdie putt on the 18th, he carded a three-under-par 68 to share sixth place at Royal Portrush – did we mention that this was his first Major!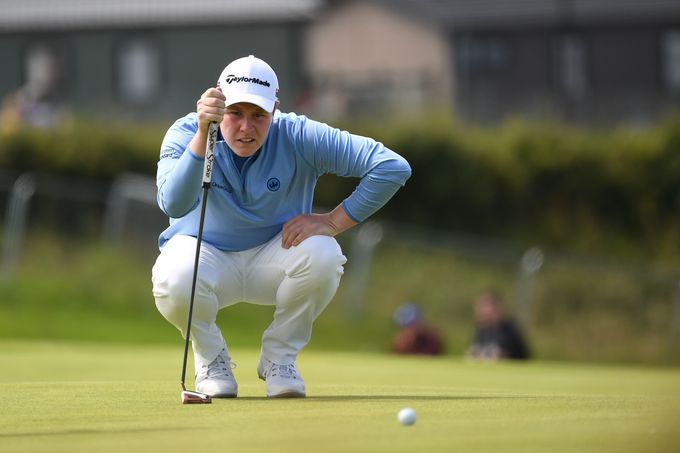 "He's thorough and always comes to our sessions with a yardage or a club in mind. As a fitter this is good information as you can start to understand what the player wants. He listens and respects our judgement when it comes to the equipment "Sammy Day, that's your job, you take care of that and I will hit it"

– Sam Day (TaylorMade Tour Rep)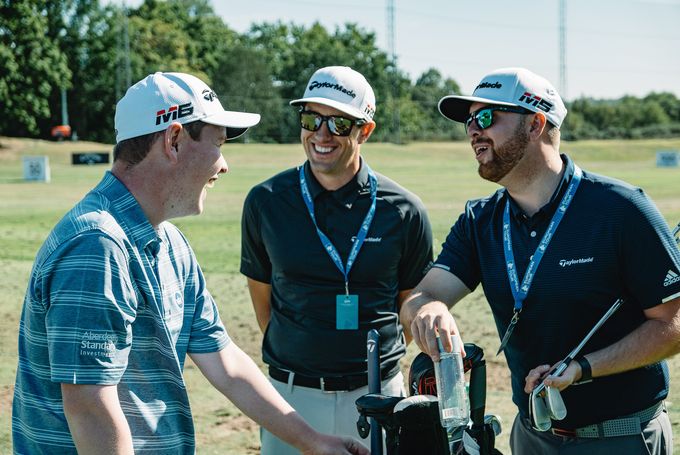 With a similar bag set up all year, the tour team have worked with MacIntyre making small adjustments as the seasons evolved. Tweaking the driver set up, new grind on his wedge to slightly different line set ups on his Spider X, no drastic changes but tailoring the equipment to the different style of courses. "That's how we like it to work, do all the in-depth work off site or out of season, then through the year just keep on top of all things with little tweaks based on player feedback. Our relationship with Bob is actually text book as to how it should be with the player."
In a post round interview after he claimed Rookie of the Year MacIntyre set his next benchmark, "To be in the top 50 in the world by April – that's my only goal now. With a good finish this year I've opened doors for early next year, which is huge."
With his final round of three-under 69 at the DP World Tour Championship he finished tied 14th which moved him to No. 66 in the Official World Golf Rankings.
Robert MacIntyre's WITB
WITB:
M6 Driver 9.0 - GD IZ 6x
Aeroburner 15.0 - Kuro Kage 7x
M5 19.0 - GD VR 8x
P750 4-PW – DG x100
MG Hi-Toe 52, 56 & 60 – DG S400 shafts
Spider X copper
TP5x ball
On a final note Mark added "When I started the amateur program back in 2013, Bob was one of the very first players I brought on board with TaylorMade. Second only to Guido Migliozzi I think! I watched him play at the Jacques Leglise GB&I V's Europe in 2013, he looked like this scruffy lad that wouldn't have turned any heads, but I walked with him from the 3rd hole to the 9th and just remember thinking how impressive his game was. Following that tournament, I reached out to him and the rest is history….!"