Team TaylorMade: Season Opener Staff Bag
The first major championship of the season has the strongest aesthetics of any golf tournament on the calendar.
You know exactly what visuals and sounds are about to pour out of the TV every April when you tune in—especially when those faint piano chords slowly start to build up and play the tournament's theme music. Then, like clockwork, come the slow pans of azalea flowers and the postcard images of the course we all know so well.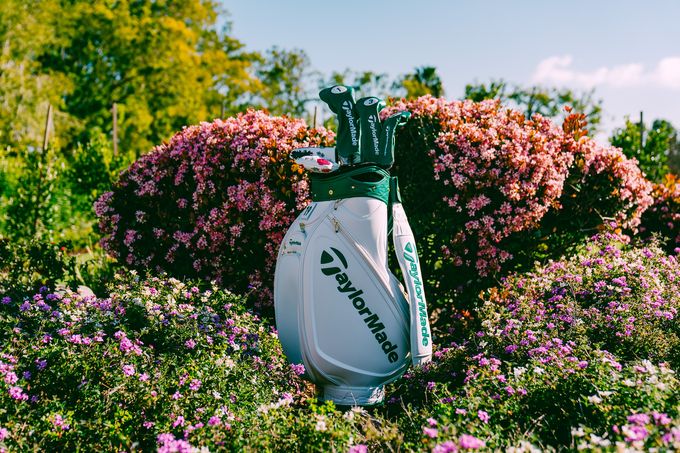 When looking for inspiration for this year's Season Opener staff bag, TaylorMade locked in on one of these strong visuals, albeit an understated one. It's an image you've seen countless times dotting the rolling fairways and undulating greens of the course. It's an image that's out of sight, but always present.
This year's staff bag pays homage to the all-white jumpsuits caddies at the Season Opener wear every year. They will be available to all Team TaylorMade staffers at this year's event.
The staff bag is accented with the tournament's signature green color, and incorporates a distinct floral pattern on the interior lining (as well as inside the green headcovers).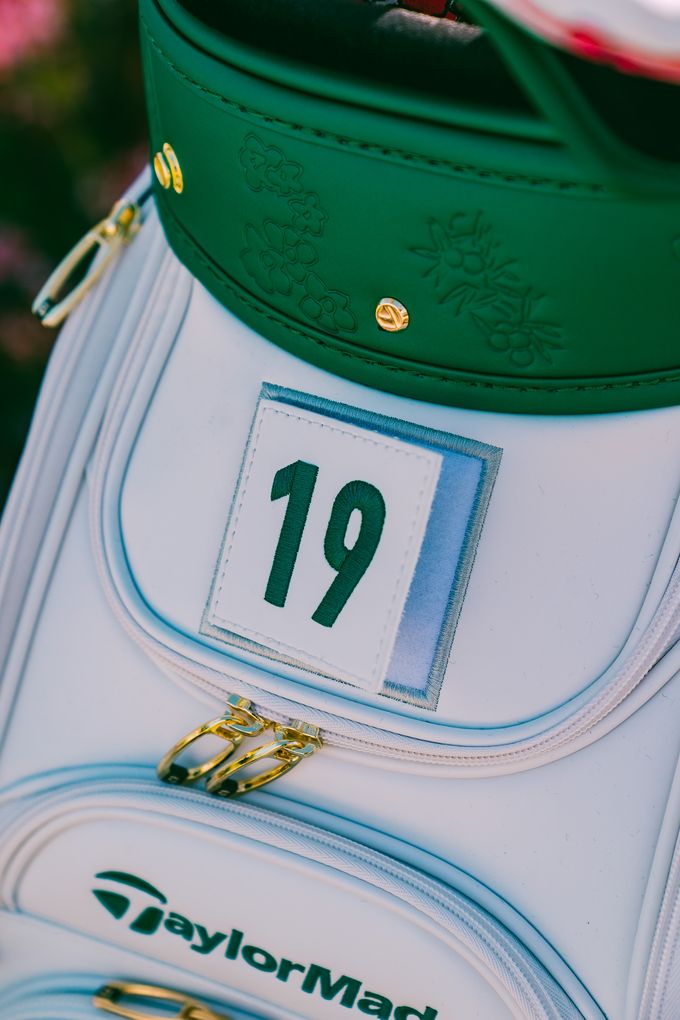 Look to see Team TaylorMade members Dustin Johnson, Rory McIlroy, and Jon Rahm having these beauties striding alongside them next week.
Just like the course that hosts the season's first major, TaylorMade designers didn't miss a single detail when creating this bag.
For example: there are 18 different flower designs, representing the names of each hole on the iconic course, on the bag. They're located inside the pockets, and even imprinted in the green crown.
Then there's the base of the bag, which is ringed with the yardage of each hole, one through 18.
In keeping in line with the tournament's strong traditions, the bag will also be customisable for members of Team TaylorMade.
Every year, the tournament designates a specific number to caddies and players, based on chronological order, when they register to play. The caddie then wears that number on their back for the week. This year's Season Opener bag features a patch just above the front panel that will be removed and replaced with the player's designated number. It's the ultimate final touch in making this bag feel like an extension of the caddie jumpsuit.
Team TaylorMade will also be sporting special edition Season Opener accessories, like floral patterned putter headcovers and green metalwood covers.