Golf is an endless (impossible) pursuit of perfection. That's the daunting reality that we all have to live with, but it's also the very thing that keeps us coming back for more. Our ultimate goal is to shoot a lower score than we did yesterday… and then go out and shoot even lower tomorrow.
However, as we all know, golf doesn't always work that way. Getting better, playing smarter, shooting lower… it's a grind. But there are undoubtedly tactics you can use to start eliminating big numbers, rolling in more birdies, and maybe even shooting career low scores.
To determine the best golf tips for amateurs, we asked some of the world's top PGA TOUR players to give their advice on how everyday golfers can start going low.
"Try to make every putt." – Jason Day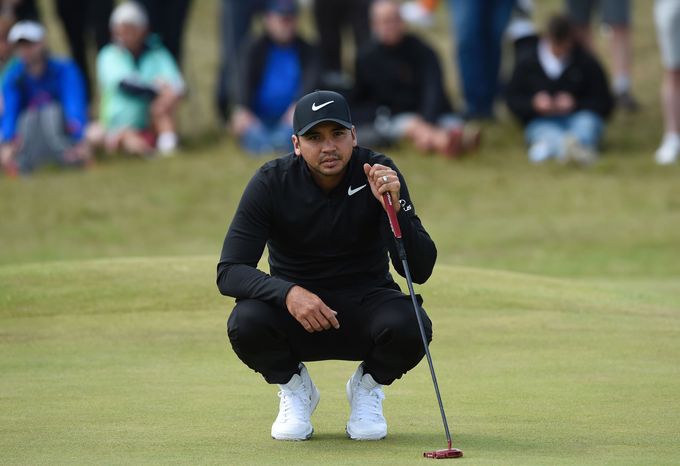 Amateur golfers often protect against the dreaded 3-putt by lagging birdie putts to escape the hole with nothing worse than par. However, Jason believes that this strategy will result in more 3-putts anyway. By leaving putts short, amateurs will often leave themselves with more work than necessary to save par.
Jason isn't suggesting that you blast every putt 5-feet past the hole, but simply that you give the putt enough pace to go in. Chances are, you will have a shorter comeback putt on a solid stroke than if you play it too safe. Not only that, but sending the ball past the hole will also allow you to read the break for your next putt.
The bottom line: get the ball to the hole and give it a chance to go in.
"Hit one more club than you think you need." – Dustin Johnson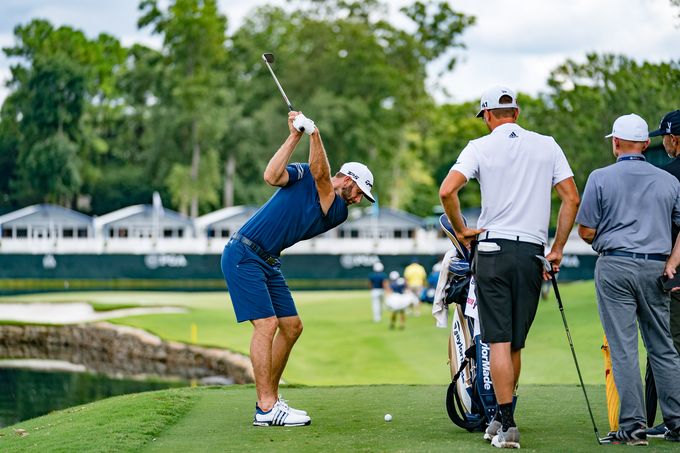 DJ plays in dozens of Pro-Am and charity events each year. As a result, he's seen a lot of different amateur golfers with different levels of ability. However, there is one consistent theme he has witnessed: amateurs often come up short of the green on their approach.
For Tour players, 'clubbing up' can have dire consequences if they end up flying it over the green. But for most amateurs, clubbing up can provide a little extra room for error. If you take an extra club into the green, even a slight mis-hit has a better chance of reaching the green—or at least getting to pin-high if you miss your target. From there, you should have a short chip and a putt to save par.
The bottom line: Don't force yourself to hit the perfect shot with a shorter club… club up.
"Try to have a one-way miss." – Justin Rose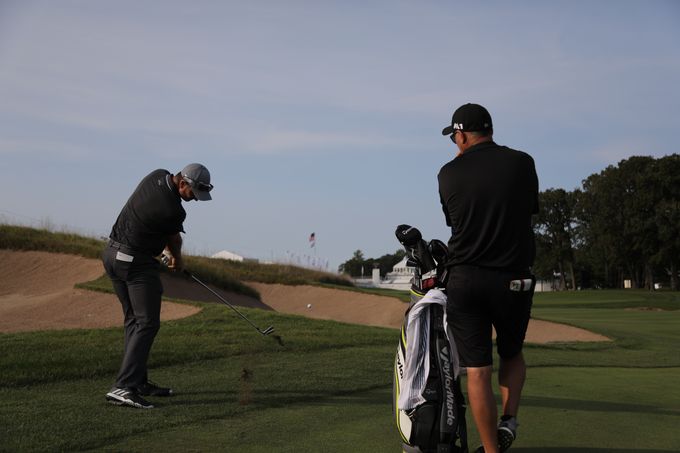 You're not going to stick every pin. That's the nature of the game. In golf, it is essential to 'play for your miss.' However, the key to playing for your miss is to only have one miss.
We have all experienced the two-way miss off the tee. All too often, we will overcompensate a blocked drive with a snap-hook on the next tee. But with approach shots in particular, limiting your typical miss to either the left or the right will save your score in the long run. A one-way miss essentially takes one side of the course out of play, allowing you to swing freely, knowing your shot will either go at the target or toward your typical miss zone.
The bottom line: work on consistency in your approach to make your misses more predictable.
"Play golf. Don't play golf swing." – Jon Rahm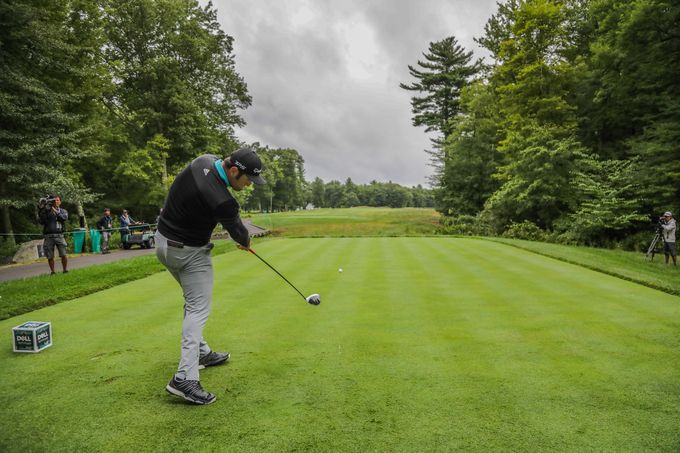 Many amateurs golfers work too hard on 'perfecting' their golf swing to always ensure it is in the optimal position. They go out to the course and try to put their body into a 'Tour-esque' position instead of simply focusing on hitting a golf shot. Working hard on your golf swing on the range is one thing, but when you bring that over-engineered swing to the course, you are asking for a disaster… golf is already hard enough.
Amateurs need to separate range work from playing golf on the course. Learn to trust your golf swing and hit the shot you envision without worrying about raw mechanics. It will make the game more enjoyable and allow you to start swinging more freely.
The bottom line: The closer you can get to a 'one-thought' swing, the more effortless your swing becomes.
Every golfer—whether they're a weekend warrior or an elite PGA TOUR player—uses golf swing tips to improve their scores. Golf takes a lot of time and effort to master, but by simplifying your game, making subtle adjustments, and playing smarter golf, your game will improve and your scores will begin to drop as a result.