Rory hosts, as Rahm defends.
Golf fans rejoice - it's the start of Links season as the European Tour lands in Ballyliffin, Ireland for the Dubai Duty Free Irish Open hosted by the Rory Foundation.
At the most-northernly point in Ireland, the Glashedy Links course is one to visit for its outstanding coastal views. Designed by Pat Ruddy and Tom Craddock in 1993 the course is known for its incredible dunes and its testing nature in which our players have mentioned whilst getting to know the course this week.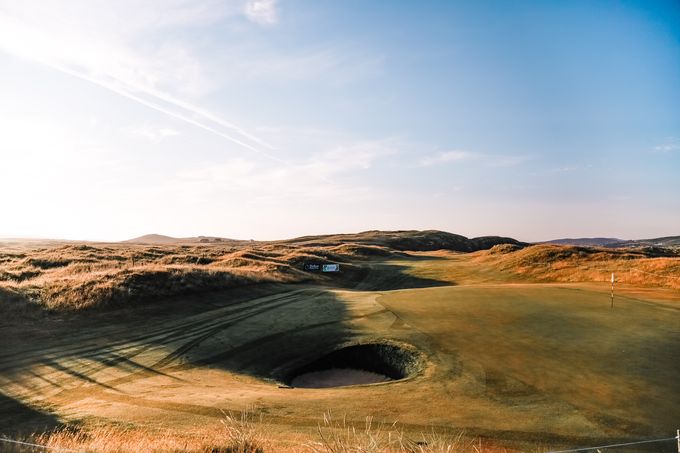 "It's a tough test and not the easiest golf course. Out here with how firm it is, even if we get no wind, it's going to be tough to be shooting low. Hopefully we'll get some wind and the course will show how tough it can actually play."

- Jon Rahm
Jon Rahm has some history when it comes to the Dubai Duty Free Irish Open - not only is Rahm the defending champion, he also claimed his first European Tour victory at the event last year where he put in a dominant record-breaking performance in carding a closing 65, taking the title by 6 shots.
The World No.5 is eyeing up a title defence this week, the first at this event since 1997, and has been working closely with our Tour team dialling in his equipment. Whilst talking to our team he mentioned that he hit a shot with his 7-Iron that "didn't make sense" last week, the result being that Rahm's bag had a full MOT with each club being checked and dialled into his normal loft and lies. A significant change in lie angle was spotted on his Spider Tour putter from last week's tournament in which our tour team were quick to correct.
One trend that you'll notice throughout the week is that players are tending to use driving irons off the tee, due to better control of their ball flight and with the unpredictable nature of the coastal weather this is clearly key. Rahm has been working closely with Adrian Rietveld this week to dial in his long irons. He has his 3-iron bent into his 2-iron spec to creates more offset which influences the face angle and helps Rahm hit a draw.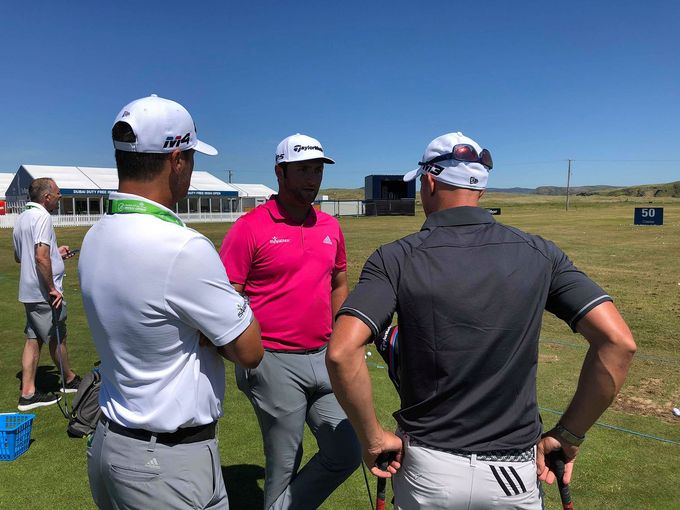 Rahm's WITB:
"I feel this year I'm right where I need to be"

- Rory McIlroy
When it comes to hosting an event, Rory McIlroy has the process down to a tee. With plenty of media commitments Rory still found time to get out onto the range and dial in his equipment. Speaking to Adrian about this he said that "In my opinion he [Rory] practiced more than enough to prepare properly and have a good run at this event."
One significant change to Rory's bag is that he's swapped back into an old shaft in his driver. Rory has been working on his swing and is feeling good about his game, he wanted to test a shaft that he has previously used and subsequently went back into an XTS Mitsubishi Kurokage 70x.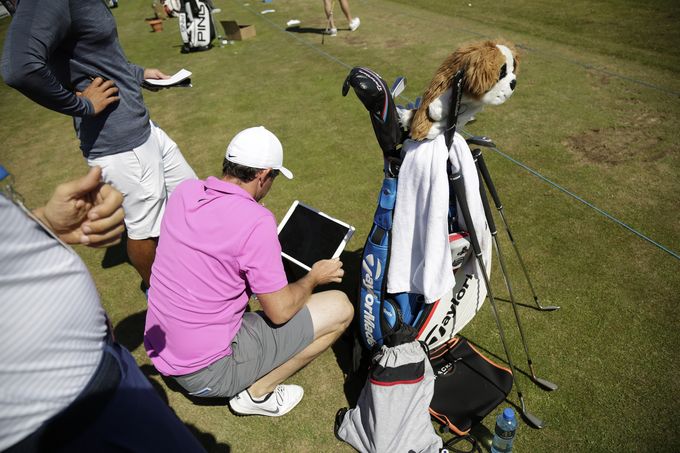 Straight away Rory gave feedback that he enjoyed the feel and was able to draw the ball better. Speaking to Adrian on this change he said "I normally see Rory with 178-180 ball speed and I don't think I've seen Rory hit a driver on TrackMan this week that was under 184mph ball speed, so that's very impressive. He's very close to playing extremely good golf."
Rory plays an M3 460 Driver which is set on standard in which he's playing with a little bit more loft with excellent spin rates between 2100- 2400, a good window for Rory as he hits the ball so high. Rory doesn't launch the ball lower than 13-14 degrees so for him, those launch conditions are perfect. Another recent change is that Rory has swapped back into the TP Black Copper he used when he won at the Arnold Palmer Invitational.
Rory's WITB:
This is a special event for Rory as not only is he on home turf, he's hosting the event. Talking about the crowds that will flock to Ballyliffin he commented;
"They appreciate not just what you've done as a player but hopefully they appreciate what we've tried to do for the tournament as well. It's always nice to go back and hopefully I can give them something to cheer about."
We hope so too!
See below a selection of the beautiful scenes of Ballyliffin