Introducing... Romain Langasque
There are very few who can say they have tee'd it up at Augusta. Even less can say they have done so during a Major Championship - so to be able to say that you were the first to do so as an active Challenge Tour player is pretty much as niche as one can get. For Romain Langasque it is just another unique part of a young career filled with incredible promise and potential.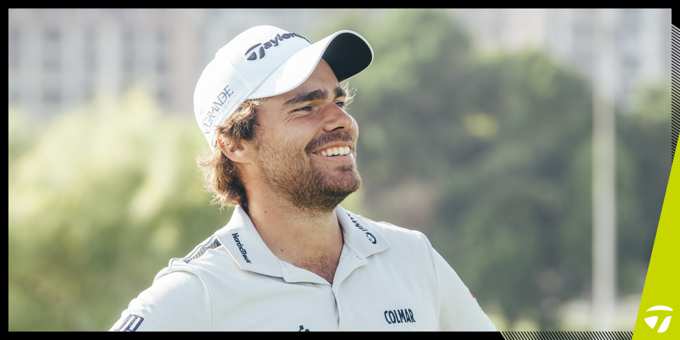 Born in Grasse, around 20km north of the famous Cannes region of the French Riviera, Langasque is another talented product of the incredible French Golf Federation, which has seen many European Tour players come through over the years including, not least, fellow TaylorMade Staff players Victor Dubuisson and Raphael Jacquelin. His amateur career boasted eight individual wins across five years, with the standout performance being his victory in the 2015 Amateur Championship at Carnoustie. It was that performance that punched his ticket to Augusta where alongside his other achievements, he also tied the low-nine record for an amateur shooting a sparkling 31 on his final nine that propelled him into a tie for 39th place. Langasque's amateur career also included trophy-laden team success representing both France and Continental Europe, which begs the question of whether he could follow in the footsteps of famous French Ryder Cup stars.
"He doesn't have a weakness, but his biggest strength is his mind. He is so focused." - Mark Thistleton, TaylorMade Amateur Program Manager. 
Through the commitment to elite amateur golf and relationship with the French Federation, Langasque was on the radar of the Sports Marketing team at TaylorMade for some years before he turned pro and signed his first contract in 2016. Mark Thistleton, Amateur Program Manager for TaylorMade, said that Langasque was one of the players he looked forward to seeing the most every time he travelled. "He's just got it all, really. There's nothing that I can see as a weakness, his amateur record speaks for itself and it's a matter of when and how often he wins, not if."
Langasque was one of the first players to switch to the new TP5X golf ball for 2017, his first tournament with the ball in play being the 2017 Joburg Open. In his own words, the switch made him feel like he "was in the form of his life". Sports Marketing Representative Adrian Rietveld followed up from this, stating "Romain is a serious player and will point blank never switch unless he is in love with the product. He explained that the difference between the driver performance and short game performance with the new ball is exactly what we would expect…. outstanding."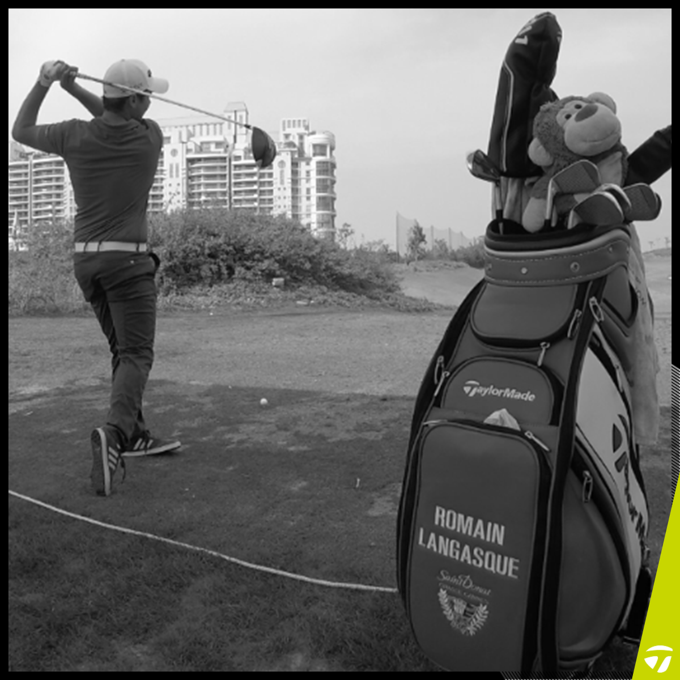 Having finished 9th on the Road to Oman rankings in 2016 from just a handful of starts, Langasque earned his card for the 2017 European Tour season. As it stands, he is yet to miss a cut. While some would be satisfied at this transition, Romain is clear on his goal - "I want to climb up the World Ranking and prove that I am capable of winning at the highest level". With a love of fast cars one of his off-course passions, there is certainly a feeling that speed will also be a key word with his ascension into the top echelons of the European Tour. 
What's In The Bag:
M2 2017 Driver, 8.5*, Aldila Rogue Silver 60 X
M2 3 wood, 15*, Aldila RIP Alpha 70 X
M1 Hybrid 21* (set 21.5), Project X HZRDUS Red 85 6.5
M1 Hybrid 19* (set 18.5), Project X HZRDUS Red 85 6.5
RSi TP irons 4-PW, Project X 6.5
Chrome EF 52* + 58*, Project X 6.0
Spider mallet Putter 35"