HITTING FAIRWAYS IN KENYA
The European Tour visits East Africa as the Karen Country Club in Nairobi has the honour of hosting the first Magical Kenya Open.
The 6672-yard tree lined course shapes both ways meaning players will use a lot of 3 woods from the tee or try to attack the course by shaping their driver. Mark Thistleton, TaylorMade Tour Representative walked the course with Romain Langasque who stated 'this course is perfect for my baby driver' which is what he calls his 60-70% drive.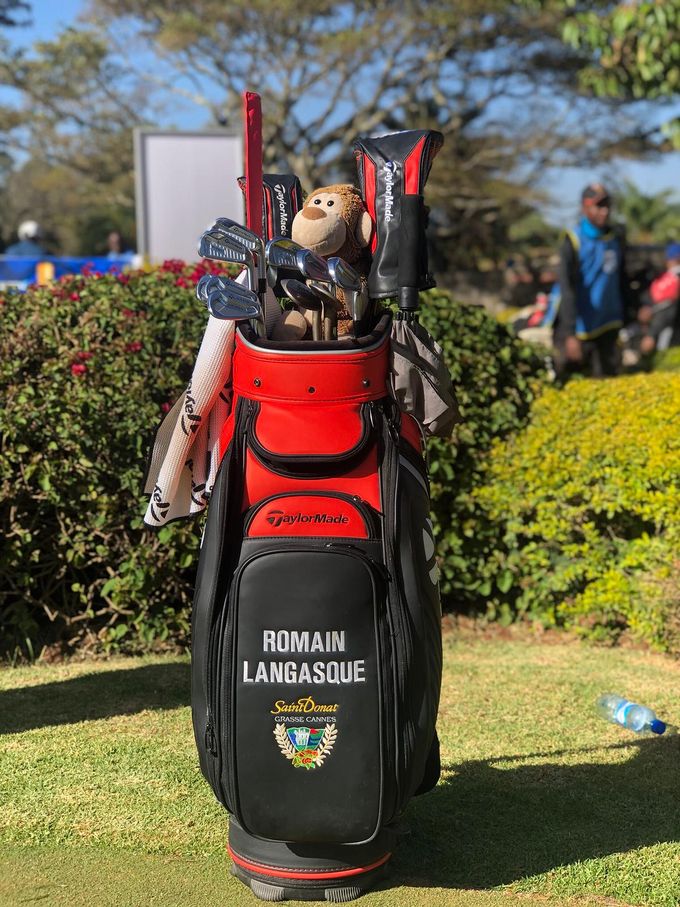 Mark worked closely with Romain this week as when he arrived in Kenya his driver had snapped in transit from Qatar. Playing a driver shaft almost 1" shorter than standard, Romain undertook intensive shaft testing as his gamer shaft wasn't available. Without the tour truck, Mark had to think quickly and found 2 shafts he liked and managed to cut them down with 'some very questionable tools' and took them to the course to test in which Romain preferred the one that felt like his old shaft. This change in shaft doesn't look like it's effect Romain as he sits -5 going into the weekend!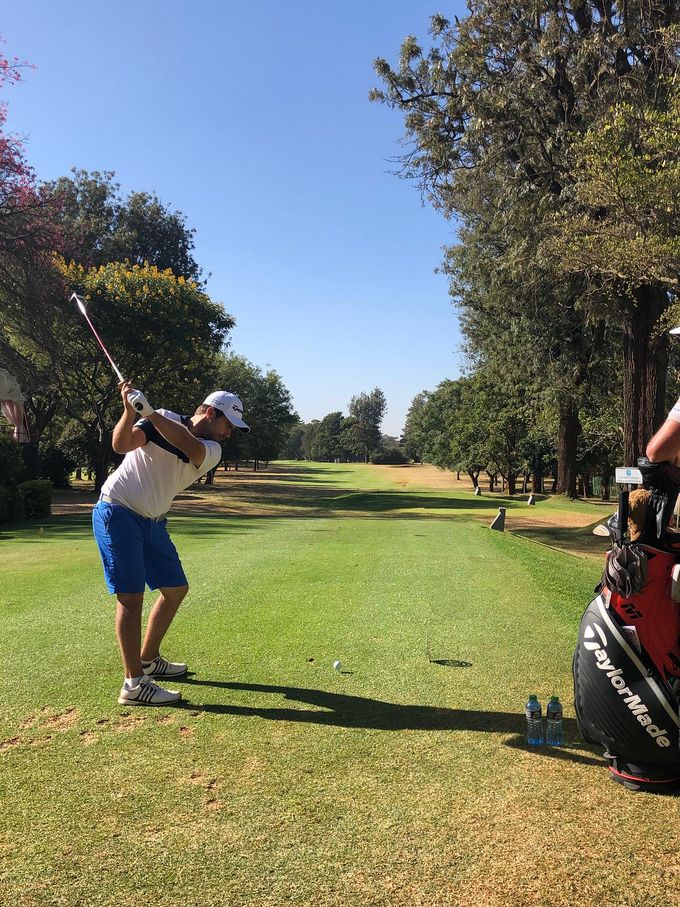 'The workshop in Kenya was like something from the 1920's so having this kit was essential in the preparation of Romains driver, all I really needed from their onsite workshop was a vice and petrol which I used for putting on the new grip!' 

– Mark Thistleton
When heading out to tour events where the tour truck can't get to, our team have to carry out specific equipment. Speaking to Mark on what he took out to Kenya this week he said, 'I had mostly driver and 3 wood heads and shafts. All the players soft goods too obviously. As well as this I carry an essential tool kit to every event including scales, wrench, knife, glue, mixing sticks, shaft beading, shaft sleeves, sharpie and a full selection of TaylorMade weights so I can pretty much repair or prepare any club with this kit to the players requirements.'.
'It's a new level for some of them and they pretty quickly realise this, but I think as many of them have come through the amateur program or been with TaylorMade for a while now, it's comforting seeing us there each week as we are very much part of their team.'
Team TaylorMade are continuing to impress in each outing on the European Tour and each week our Tour team are on hand to facilitate any needs our players may have. Make sure your follow our athletes to keep up to date with all things #TeamTaylorMade.
'We've never seen such consistent spin rates on a 3 wood across the face, so this is clearly  Twist Face working, and on a smaller head that is especially important because every single player is going to miss the centre. So, we are certainly seeing a smaller miss on off-centre hits.'
Every player is looking for something slightly different in their fairway woods, however M5 and M6 fairways are becoming very popular on the European Tour as it's been as simple as building up the players spec or listening to their requirements and in most cases, it's gone straight in the bag.
'Most players, tour or consumer will lean to either the bigger more 'friendly and forgiving' head of the M6 or the more compact and traditional head of the M5. This is key because a different look will give different players confidence. The M6 will launch and spin slightly higher therefore is going to suit a lot of players if they can find the right set up, but the M5 has the benefit of fine tuning the fit to get exactly what the player is looking for in terms of height and shot shape.'
Gavin Green is one of the hardest hitters on tour and previously avoided hitting a 3 wood in any wind because he wasn't confident on how much it would spin or how far it would go. However, after testing M5 Rocket 14° fairway featuring Twist Face technology in Abu Dhabi his spin was so consistent like nothing he'd seen before it went straight in the bag and has given him more confidence in any conditions. Preferring the bigger head shape as it gives more confidence behind the ball, Mark games the M6 fairway. Not sure on what you would game, take a look here.