HI-TOE, SPIDER MINI AND UNUSUAL REQUESTS AT BMW PGA
BMW PGA Championship week at Wentworth, Surrey, is a busy week for the Sports Marketing team as this week's tournament is regarded as the Players Championship equivalent on the European Tour. The quality of the field means that our tour team are extremely busy servicing most players.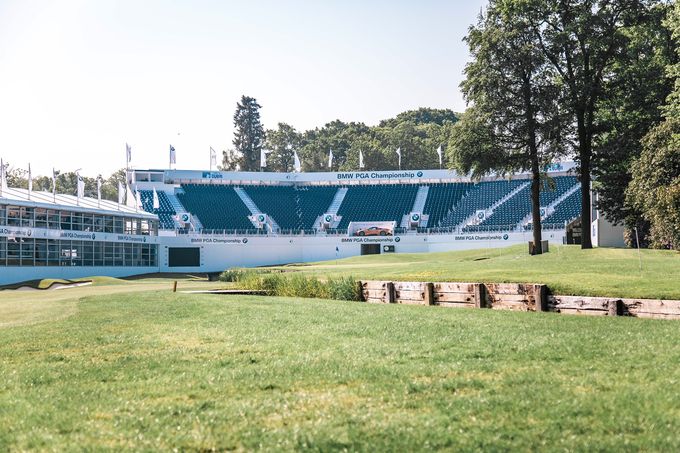 Adrian Rietveld, Tour Manager for Europe says "The tour truck is on site and is prepared to service any request thrown at the team. In the UK this event has the prestige and history to attract the best players and in the region of 80k fans". A lot of time was spent the week before going over all the equipment. Our team look through the entry list and go through player by player to ensure all players grips, shafts, gloves, balls etc are on board the truck should they need anything. 90% of this they know might not be used, but they can't afford to be caught off guard.
It was the first week that our Sports Marketing team had the HiToe wedge available for players on the European Tour and our tour technician Sam Day has been kept very busy - building 18 HiToe's in total. He anticipates 80% to be in play this week. Haotong Li requested a new 60° HiToe after his practice round on Sunday. He had the heel grinded down on his 60° and also his 58°, in the main due to the soft sand in the bunkers.
How do you think a player sends a request to our Tour Team? Haotong sent Sam a video showing how he would like his new HiToe grind to look like!
Haotong will add a M3 Driver into his bag this week, Adrian worked with Haotong in China fine-tuning his driver and after showing great performance on the PGA Tour over the last few weeks, he will play an M3 460 9.5 Driver.
Rory McIlroy
Rory McIlroy arrives at Wentworth for the first Rolex Series event of the season with 3 top 5 finishes on the European Tour and a win on the US PGA Tour.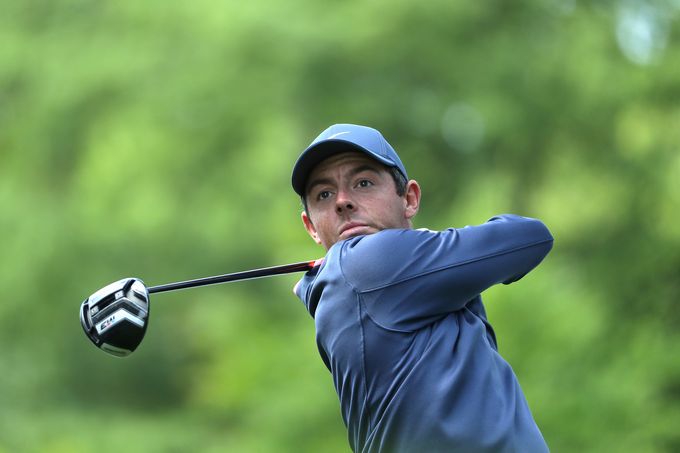 Rory has spent the past 2 weeks working on his swing with his coach. This week he didn't want to undertake any specific club work as he is now in the build-up and preparation for the US Open, but he did have some questions particularly on his driver where he was asking about impact location. Using Trackman, the team were able to explain to Rory what he should expect to see on various impact locations from his Twist Face driver. One request from Rory which was seen to be odd at the start of the week when the sun was shining down at Wentworth was an umbrella – however looking out the window on Thursday, it seemed a good addition to the bag!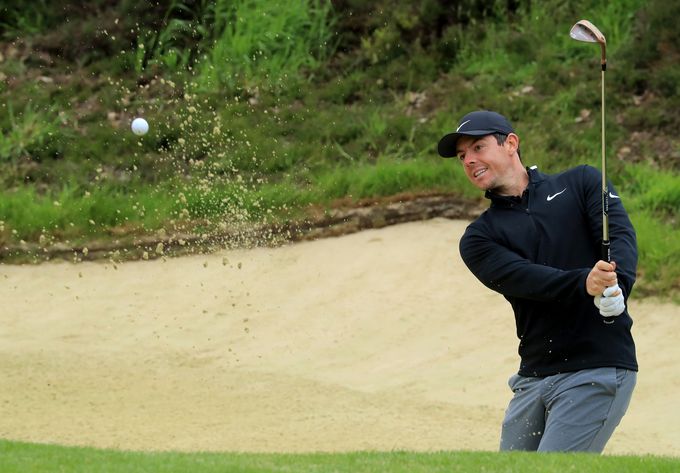 Take a look at Rory's WITB here and another unusual request.
Spider Mini
On the PGA Tour, Spider Mini's have been making an appearance and it hasn't taken long for them to roll out onto the European Tour. We caught up with Tour Representative Mark Thistleton on the subject of players who had been taking a look at our new putter.
"We had extensive spider stock for this week and the interest generated by these was very high. In the past there has been much more of a focus on metalwoods but as we are now such a complete brand offering top quality balls, wedges and putters, it is important we are covered on all aspects. We expect 4-5 new Spider and Spider Mini's to go in play this week with a few more in the following weeks once guys have had more of a chance to work them in."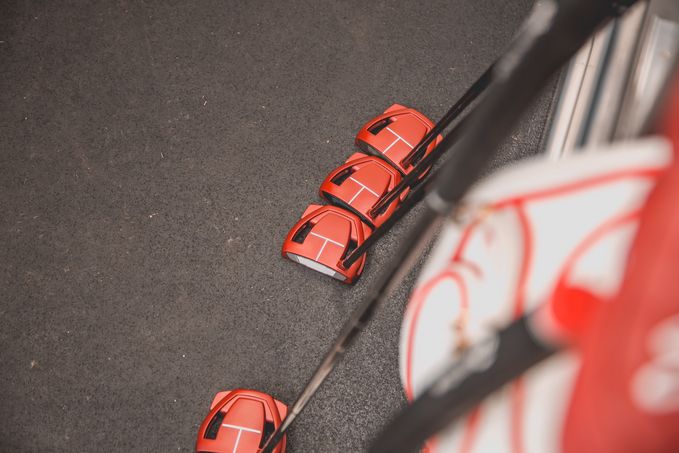 US-based Director of Global Tours, Chris Trott, joined the team this week. Taking time away from the PGA Tour he was able to talk players through our putter range and help players get dialled in.
"For players out on Tour who are already playing with Spider Tour, presenting them with the option of Spider Mini is more of a service opportunity—we want to make sure they are comfortable with their putter and have exposure to everything new that we're offering. Spider Mini is a more traditional shaping alternative to what Spider Tour offers in terms of performance. This is the "halfway house" between a Spider Tour and, say, a Juno or Soto blade.

In the end, Spider Mini is still very much in the Spider family. It has the Pure Roll insert, it has the interchangeable weight on the sole, it has the Tour Red colouring... it presents a lot of features that a Spider user would already be comfortable with but in a scaled-down shape."

- Chris Trott
Team TaylorMade are out in force this week.