Haotong Li back on home soil
The European Tour lands in Bejing at Topwin Golf & Country Club for the Volvo China Open. China's highest ranked player Haotong Li returns to home soil this week after his impressive Augusta National debut.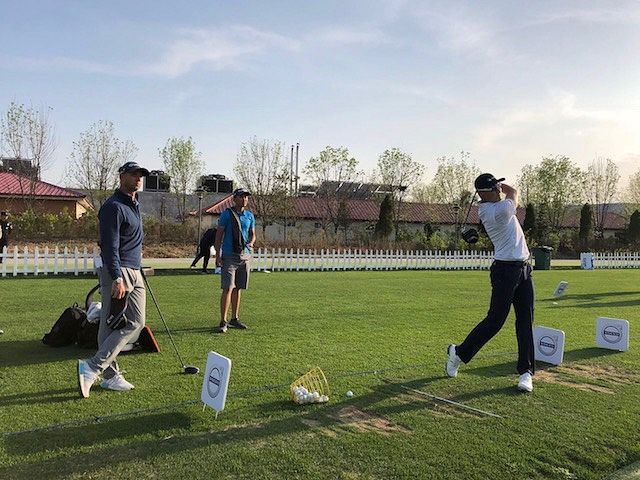 "To play golf in front of your friends and family and all the people is going to be big for me"

– Haotong Li
The course is generous off the tee which means players need to optimise distance from their tee shots to take advantage. This week our Tour team have been working a lot with players to prioritise high launch and low spin for optimal carry and roll, with course conditions looking to be firm and fast, gaining extra distance off the tee will be important. Paul Petersen has been fine tuning his M3 Driver and M4 fairway to try and do just that - he is one of the most knowledgeable tour professionals when it comes to equipment and wants to get the best performance out of his equipment.
Haotong Li has worked closely with our European Tour Manger, Adrian Rietveld this week, fine tuning all of his equipment with nothing being over looked. Adrian immediately stressed just how popular Haotong is in China, with thousands following his every move on the course. Preparation began before the Masters for his start at the Volvo China Open; discussions were made about certain equipment alterations to help him this week.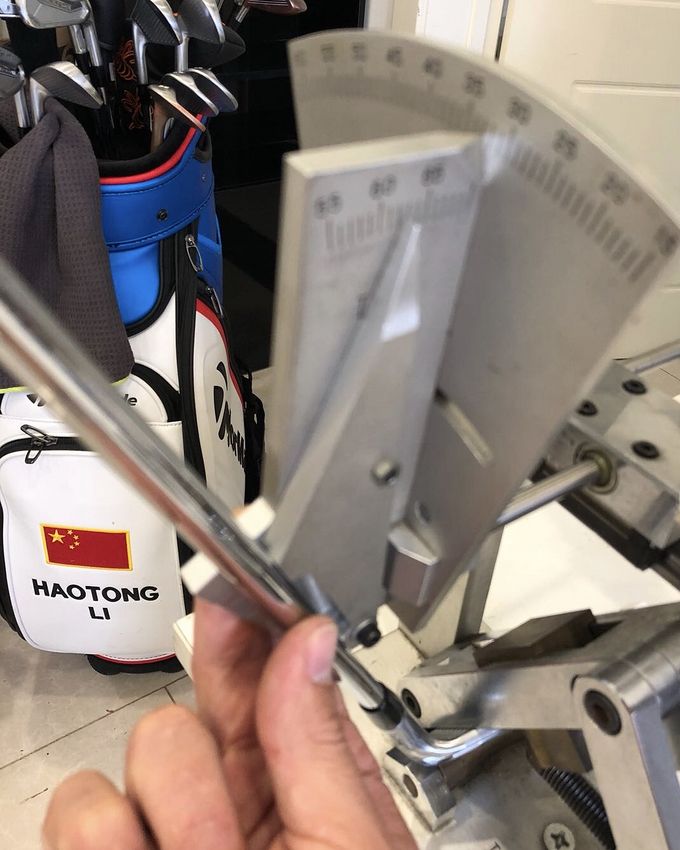 Small changes have been made to his bag with a fresh set of P750 Irons and a new Milled Grind Wedges including a 58° Hi-Toe Wedge with a C-Grind. The different between this new set and the set he played at the Masters is that the shafts have been pured – an alignment of the spine in the shaft.
Haotong has immense talent when it comes to pitching and chipping, spending 3+ hours every day practicing every shot achievable. This week Haotong was the first and last person on the range, testing out each of his clubs making sure he is prepared for his National Open.
One club in his bag which you might be surprised with is an M3 Iron. During testing for new TaylorMade equipment he had a decision to make between a P790 and M3 Iron and for Haotong, the M3 Iron launched a little higher - an important factor for him.
Reigning Asian Tour Number 1 Gavin Green has also been working with Adrian this week, a small tweak has been made to his driver and he has added a new Spider with a custom sightline to help with his alignment.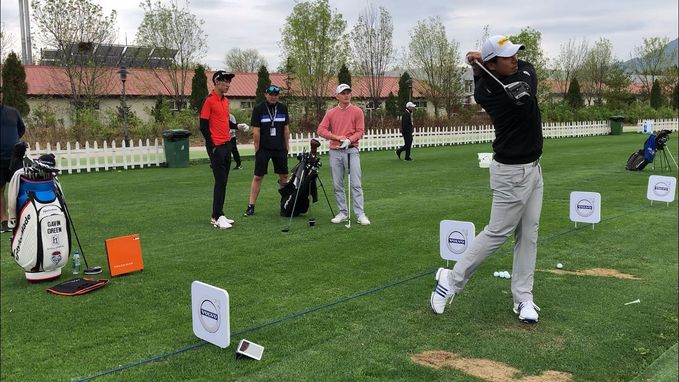 Without the tour truck our team hand carry most of the equipment to the tournaments. This week was our European Tour Manager's turn to fly solo across to China. About 80kg of product was taken and selecting what product to take to make sure you can service all players attending the tournament is important. All M3 and M4 metal wood products are available for players and in this week's field there are about 10-15 players who the TP5 or X golf ball, each of whom are provided with 3 dozen balls each. Players also often request equipment to be taken, or specify if there is follow up work needed from a previous tournament.
With a timezone 7 hours ahead of BST you'll have to be up early to catch much of the action, but with a plethora of stars in the field it will be well worth the start.