GAPR, Spider Mini & A Title Defence
The Porsche North Course at Green Eagle Golf Courses is among one of the 10 longest golf courses worldwide and the longest on the European Tour. Measured at 7,835 yards this Par 73 course hosts lavish greens and fairways with strategically placed bunkers and water hazards to challenge every player that steps up to the tee. This course will suit a long hitter and players will opt for their driver to get further down the fairways, however due to the amount of water; accuracy is key.
Due to the hot and dry conditions it's very different to previous years where it's been wet. Players coming from The Open will be used to playing on firm ground, but the difference will be in their ball flight; due to the lack of wind and the warm conditions the test is whether they can flight their ball higher.
If we take you back to last year, after a toughly contested play off with Alex Levy, Jordan Smith's chip on the 18th left him with a 5-foot putt in which he lifted his first trophy on the European Tour and Jordan returns to the Porsche European Open this week to defend his title.
"I'm really looking forward to it. Obviously, it's a whole new experience for me, coming back to a tournament and defending it, so I think it's going to be a lot of fun."

– Jordan Smith
Jordan's continuing to test GAPR - our new utility club and has been working with our team looking at LO, MID and HI options. Jordan showed impressive numbers on trackman with GAPR LO flying at 95ft high, MID at 115ft high and HI at 125ft – Exactly what they're designed to do. Being able to control his distance is what Jordan liked most about GAPR, however due to the length of the course this week Jordan will play his 5wood. In upcoming tournaments Jordan will game GAPR MID for the rest of the season as for him, it was the most versatile club for tee/ fairway shots.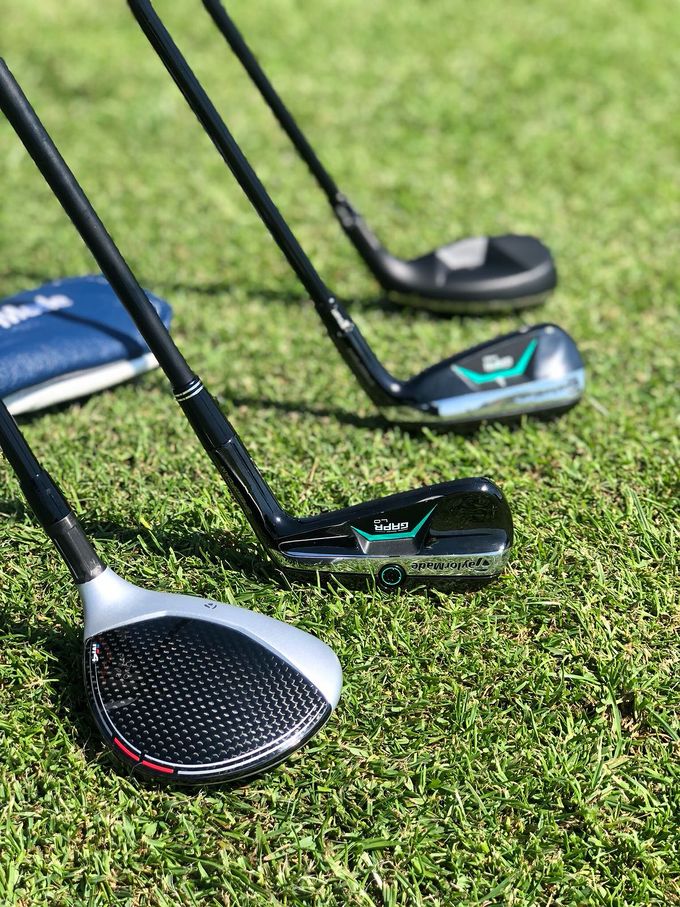 A recent switch from our Spider Tour Black into our Spider Mini putter has left Jordan feeling happier when striking the ball;
"The larger Spider was great, and I played it for a long time, I just loved the concept of the Spider Mini and it was so easy to release. The T link gives me a great visual and helps me start the ball on intended lines much easier"

– Jordan Smith
Spider Mini is increasing in popularity on the European Tour with requests to test coming in each week and Speaking to Chris Trott, US-based Director of Global Tours and putting Guru on Spider Mini he said "Spider Mini is a more traditional shaping alternative to what Spider Tour offers in terms of performance. This is the "halfway house" between a Spider Tour and, say, a Juno or Soto blade. In the end, Spider Mini is still very much in the Spider family. It has the Pure Roll insert, it has the interchangeable weight on the sole, it has the Tour Red colouring... it presents a lot of features that a Spider user would already be comfortable with but in a scaled-down shape.".
Max Schmitt is on home turf this week as he takes a step away from the Challenge Tour and makes his 2nd appearance this season on the European Tour. Max has been working closely with Mark Thistleton (TaylorMade Tour Representative) this week looking at his M3 driver numbers, no changes were made however Max wanted to know his spin and carry distance. Trying to combat the length of this course, Max has swapped into a M3 15° 3 wood this week, the reason behind this change was Max wanted to get a little more out of his 3 wood and felt that this change would benefit him.
Max Schmitt WITB: