Q&A w/ Charley Hull ahead of The Solheim Cup
Making her debut in the victorious 2013 Solheim Cup Team, Charley Hull has been a constant part of Team Europe. This year at Gleneagles marks her fourth appearance and we caught up with Charley to take a look back at her favourite moments and why this year is going to be a special event.
TaylorMade: This will be your first match on British Soil – How are you feeling and what would it mean to be part of the winning team at Gleneagles?
Charley Hull: I love any tournament on British soil, but to play a Solheim Cup "at home" will be amazing. I think the home crowd will be incredible, and obviously if we give them something to celebrate, then it will be very special.
TM: This is your fourth appearance for Team Europe, what has been your best memory so far at The Solheim Cup?
CH: It would have to be beating Paula Creamer in the singles at my first Solheim Cup in 2013. It's more people's reaction that took me by surprise – and the fact people thought it was so funny that I asked Paula to sign my ball. I was just doing a favour for my mate!
TM: What are you most looking forward to?
CH: If I had to pick out one thing, I'd say the atmosphere on the first tee on the Friday morning. It's always incredible and nothing can prepare you for it.
TM: Who would you most like to play against in the singles?
CH: I'd love to play Lexi Thompson – she's an exciting player with a big game, and I know we'd have a good match. We get on well too.
TM: Does your preparation differ coming into the Solheim Cup?
CH: No, not really. I've tended to have a few weeks off before them; one year I went to Ibiza the week before, and it didn't seem to do any harm. I'm well rested for this year too, and ready to go.
TM: Which part of your game has improved most since the 2017 Solheim Cup in Iowa?
CH: My short game probably; and I think I've gained some more consistency since then too.
Take a look at the clubs Charley will use as she navigates The PGA Centenary Course at Gleneagles.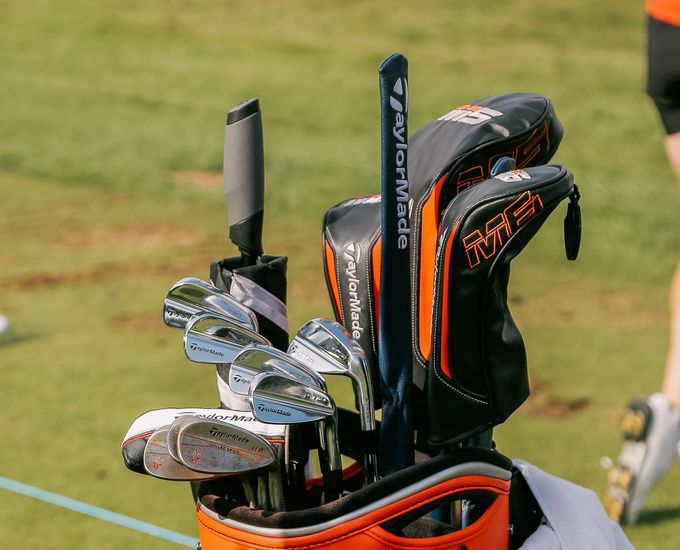 M5 Driver | 10.5 | Attas Rockstar 6 x
M6 Fairway | 15 | Tensei blue 70s
M6 Hybrid | 18 | Irod 85 F4
P730 | 4-PW | Modus Tour 125 S
Milled Grind Wedge | 50*, 54* & 60* | Modus Tour 120 S