Driven By Performance Charley Hull Begins The Next Phase Of Her Career By Choosing To Play A Full Bag Of TaylorMade.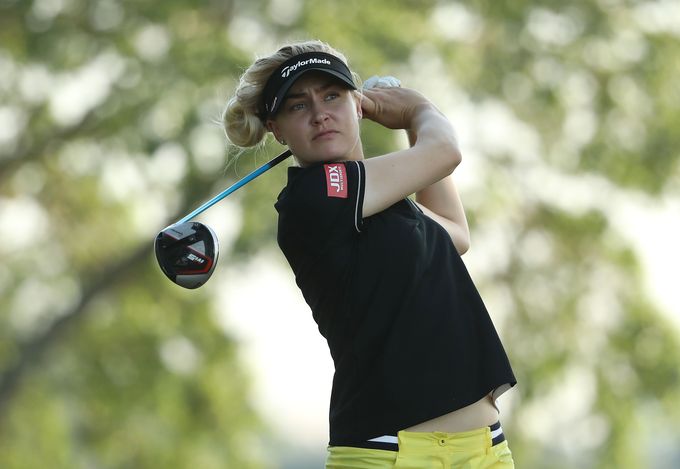 Hull joins Team TaylorMade with an impressive resume accomplishing five second place finishes in her first 5 tournaments during 2013. She went on to finish sixth on the tour's Order of Merit that year, helping Hull to the Rookie of the Year title alongside being selected to represent Europe in the victorious 2013 Solheim Ccup Team all before the age of 18, the youngest person ever to play in the tournament. Hull was also voted the Best International Newcomer by the Sports Journalists' Association that same year.
Hull's first victory as a professional came the following year (2014) at the Lalla Meryem Cup in Morocco on the Ladies European Tour before capping of the year in style by winning the season long Ladies European TourOrder of Merit. She then marked her stamp on the LPGA Tour in 2016 with victory at CME Group Tour Championship, with her latest victory coming in January 2019 at the Fatima Bint Mubarak Ladies Open. Now ranked 23 in the World her accomplishments already put her in an elite class of golfers and rivals any active player on Tour. The 3-time Tour winner embarks on the next stage of her career with an arsenal of new TaylorMade products in the bag, on the hunt for more success.
"It was a very easy decision for me when the opportunity arose to become a TaylorMade staff player. Not only is the equipment second to none, but the service I get from the team there is the best I've ever received. It's cool to be an ambassador alongside so many world class players, and I'm really excited about being part of Team TaylorMade."

Charley Hull, Tour Player, LPGA and LET
With her new full bag of TaylorMade products, Hull joins a Tour staff that includes five of the top fifteen in the OWGR, and the #3 player on the WWGR. The signing of the 23-year-old English woman is yet another decisive move by the company that reaffirms its commitment to fielding the strongest Tour staff in the industry by putting the highest performing equipment in the hands of the best players in the world.
"It's important for a performance brand like TaylorMade Golf to have Tour validation for its products. We are committed to producing performance products which enables the best players worldwide to choose TaylorMade. I believe that the signing of Charley Hull by TaylorMade Golf is a clear statement that the best in class on the LPGA, LET, PGA, and European Tour have done just that to allow them to play their best at the highest level.

We are delighted to start and grow this partnership with Charley, and I would like to take this opportunity to thank Charley and the amazing team around her for adding TaylorMade into the mix to help her achieve the highest goal. This is going to be fun, having another world class athlete joining Team TaylorMade."
Charley Hull's WITB
Connect with Charley
Twitter @HullCharley
Instagram charley.hull