Altitude, P760 & Race to Dubai Scenarios
With the intense South African heat, eye catching backdrops of the Pilanesberg Mountains and strategically placed bunkers, the immaculate conditions at the Gary Player Country Club are not for the faint hearted. With little rainfall, the rough has been tricky for the greenkeepers this week as its not as penial as some would expect, players can be more aggressive if they find themselves further from the fairway than they would want.
The altitude will take its toll on players this week as the course sits 1000m above sea level and one factor that players have been discussing is that the golf ball travels 7% further in the mornings and as the temperature rises in the afternoon the ball travels 10-12% further. This will be a big challenge along with the different playing surface this week as some players won't have played on this turf before, one difference that some of our players noted is that the ball sits up more and combing that with the altitude, players struggle for spin and ball flight they would expect week in week out.
At each event Rory McIlroy starts with a full run through of his bag checking the distances of each club. First out is his wedges and as he begins to warm up, he then moves onto his short, mid and long irons and continues through the bag until he ends on his driver.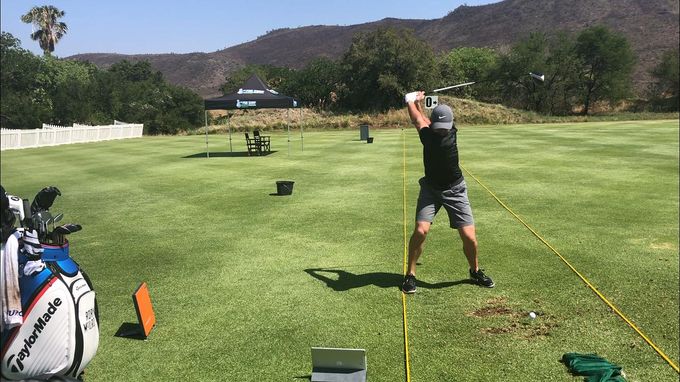 Working with TrackMan, Rory looked at his driving numbers trying to optimise his spin with the TP5 golf ball. His stats have shown that he's spun the ball around the 2000 mark all year and if he can get the spin rate up to 2200-2500 he's going to be more accurate and wont sacrifice distance at all. Speaking to Adrian on this he said, 'On average with the TP5 golf ball since he's moved from the TP5x, his spin rate is pretty much that and he looks nice and rested after a few weeks off and looks ready to compete this week.'.
At each event Rory likes to have a new Hi Toe wedge prepared for him and this week was no exception, Rory quickly got his hands on the Hi Toe to see how it interacted with the playing surface.
The playing conditions have had several players re-evaluating their bags on how they can combat the altitude. Rory's been testing a P760 2-Iron against his 5-wood, but as his 5-wood launches slightly higher and spins more it wasn't enough to switch out his 5-wood. However, keep an eye out for upcoming tournaments as the P760 2-Iron is ready to go, but in the correct playing conditions!
Flush, that's one word to describe Rory hitting our new P760 Iron.
Rory McIlroy WITB:
Haotong Li is known for hitting left to right and has been looking for a shaft that gives him the spin he needs to maintain this in the different conditions, he's switched into a Diamana DF ATX Shaft 80g X Flex Shaft and is in high spirits, looking forward to playing with Rory in the final pairings.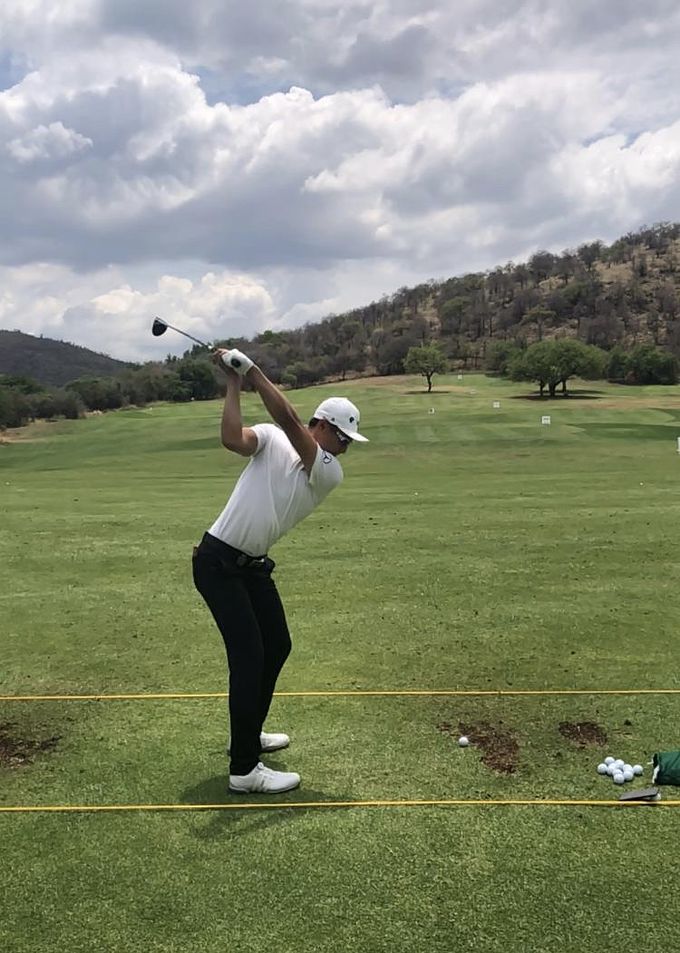 Lucas Herbert's driver got damaged in Turkey last week and our tour team were on hand to help Lucas with his driver set up. A big part of Lucas's game is that he drives the golf ball well and after testing various options, Lucas felt most comfortable with a M3 440 8.5°. Lucas uses a Kangaroo leather grip on his golf clubs, which is a tacky grip and with the power he produces its important to him that he's confident on how he grips the clubs in which our tour team regripped all of his clubs. A new 60° Hi Toe low bounce grinded down to 2° with a lot of heel relief is in the bag this week, which he's using specifically for the firm, heavy sanded bunkers.
Gavin Green arrived knowing the altitude conditions and had requested to test GAPR HI and MID against his 5-wood to be able to get the launch control he was looking for. The GAPR MID carried 240 meters which was too short, so our team built a GAPR HI 19 degree in the same specifications which carried 250-255 meters which will go straight in the bag.
Getting ready for Dubai
The Race to Dubai is in touching distance but at this penultimate event everyone is looking to increase their rankings before next week.
Take a look below at Team TaylorMade's Race to Dubai scenarios;
With three second place finishes including the BMW PGA Championship and The Open, Rory will have to be victorious at least once to have the chance of being Europe's Number One. A win in South Africa and a solo second in Dubai would be enough for Rory if other players in contention were to finish worse then tied sixth.
Quietly getting on with his game, Haotong Li has picked up three consecutive top 10 finishes on the European Tour and his second-place finish last week at the Rolex Series Turkish Airlines Open has left him in the top 10 in the rankings. Unlike Rory, Haotong will have to pick up back-to-back wins to given him a chance of being crowned Europe's Number One, however even that might not be enough as he would need other players in contention to finish worse than tied fourth at Jumeriah Golf Estates.
Good Luck Team TaylorMade!