2018 MAJOR EDITION STAFF BAGS AND HEADCOVERS: SEASON OPENER
In 2018, when TaylorMade's athletes compete for the season's first major, they will be walking the immaculate fairways of Augusta National with new, limited edition staff bags and headcovers, specially designed for this year's event.
For any player participating in this annual event, it is a truly special week. To help them celebrate, the team at TaylorMade has created new bags and headcovers that evoke the rich history and iconic imagery of the season's opening major tournament.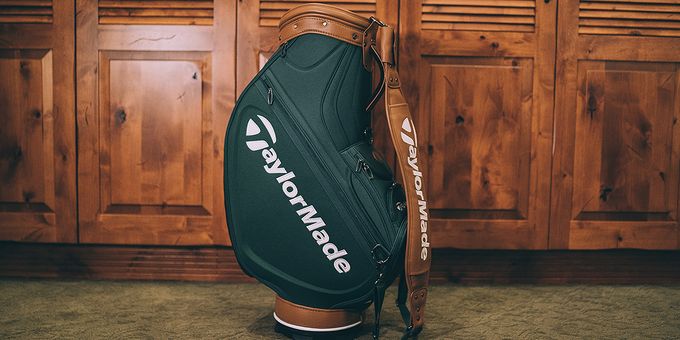 To get a closer look at the new design and hear about the inspiration that went into it, we spoke to the lead designer of the new Tour bags and accessories, Dennis Kennedy.
"This year, we decided to reference more of a vintage look. I found some old major championship bags from the 40s that featured leather and canvas materials, and I felt that the green and brown colours presented a really nice, classic look. So we referenced the all-green bag that we used in 2016 and enhanced it for 2018 with a leather crown and leather base—paying homage to those earlier days of the tournament."

- Dennis Kennedy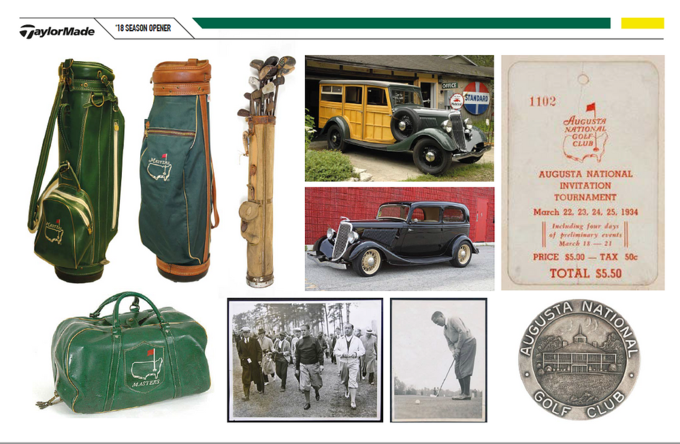 Major Edition Staff Bag
The 2018 Major Edition staff bag has been specially designed to commemorate the season's first major championship. Constructed from ballistic green nylon with a leather top and base, this authentic, Tour-calibre staff bag is the perfect accessory for on the course.
"Looking beyond the exterior of the bag, we knew we wanted to incorporate something that was unique to Georgia itself, and I don't think there's anything more iconic than a Georgia peach. So we included imagery of a bundle of Georgia peaches on the interior lining for a nice colour pop when you open up the pockets.

Another thing I love that most people miss is the "MAJOR EDITION" debossed text on the leather base. It's just one of those subtle features that you don't notice initially, but when you do, it's a nice little touch to a simple and classic design."

- Dennis Kennedy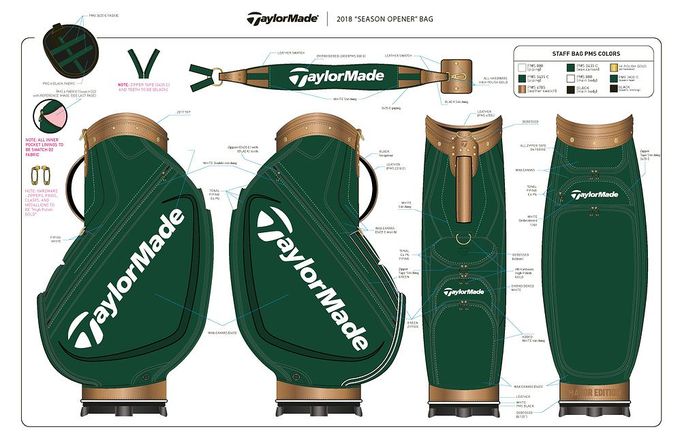 Major Edition Headcovers
"Personally, I love the leather material on these 2018 major edition accessories. I enjoy introducing different materials into the design—usually, it's a nylon or a PU—and leather hasn't been something we've included in limited edition bags, historically."

- Dennis Kennedy