M5 Driver: Speed Injected with Personalised Performance
Earlier this year, we launched the new M5 & M6 drivers with Speed Injected Twist Face. Like the release of next-gen iPhones and new-and-improved car models, the 2019 M Family of Drivers takes many of the successes of last year's M3 & M4 and builds upon them with new technologies, features, and benefits to take performance to the next level.
Grab any TaylorMade driver off the rack this year, and you'll know you have a "spicy" head with an enormous sweet spot... grab anything without Speed Injection and you would be taking your chances playing the "Speed Lottery."
Dial in Flight, Feel, and Forgiveness
Our M5 driver offers a lot of freedom in terms of personalising launch conditions and performance—you can set the driver weights forward for low spin or all way back and to the perimeter for max forgiveness (and everything in between). On a daily basis, you could also make subtle Inverted T-Track modifications on the range before you tee off, based on how you're swinging it that day.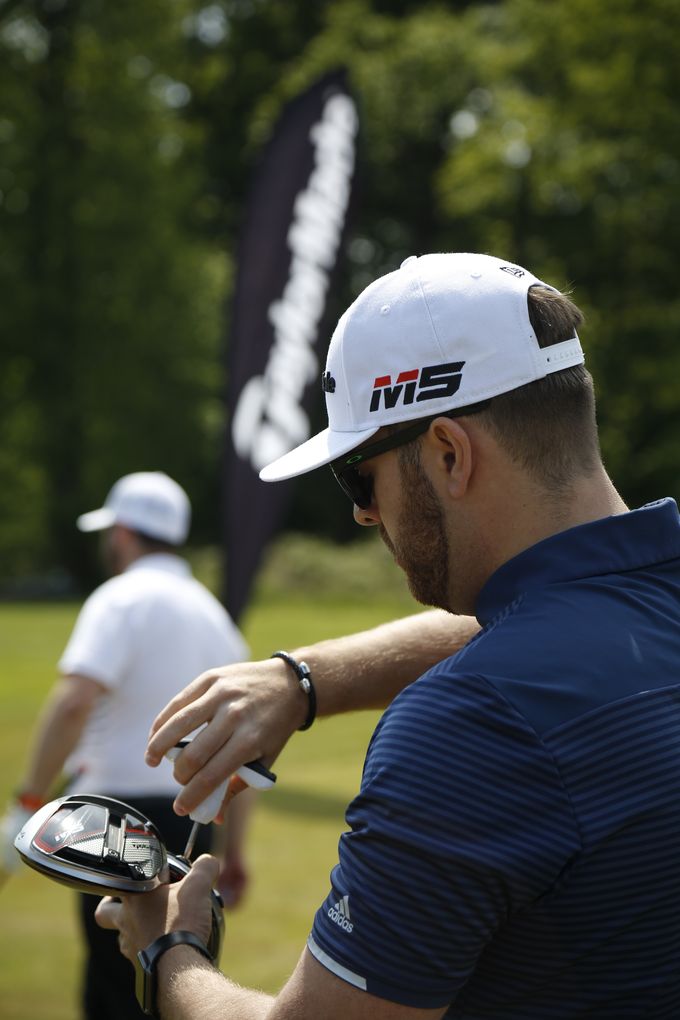 In the early stages of fitting our Tour Reps instantly saw the benefits of the redesigned Inverted T-Track;
"Small movements are having a visual difference in the flight, which is backed up by the launch monitors, meaning we can get the guys dialled in with extreme precision."

- Mark Thistleton, TaylorMade Tour Representative
By moving and positioning the two 10g weights it allows for increased MOI (forgiveness) and the ability to dial in optimal launch conditions (high-to-low bias and left-to-right bias) and spin characteristics. With the front track being its longest it's ever been, it allows more forward/ back CG range allowing our Tour team to get players dialled with exact measurements.
We caught up with Mark and asked him what the fitting process is when it comes to Tour players;
"If I was starting to fit the M5 from scratch with a new player, I would give them a comparable loft to their current gamer and start hitting. Getting a bit of basic feedback from the player such as face angle, look at address, and visually seeing the ball flight I would start to make adjustments to get the lie, loft and face angle all good to give the player confidence. Then from there we can start to take a closer look at the numbers and I would dial in the weights with precision to achieve optimum launch, spin and land angle numbers"
One standout fit came earlier in the year with two-time European Tour winner Guido Migliozzi. Setting aside a driver in Australia in a set up that was close to what he played Mark put aside 45 minutes to work with Guido on dialling in his M5 driver. The fitting lasted about 6-7 minutes, moving one weight forward in the track a couple of points and it was perfect.
"The benefit of getting to know these guys is we know what they like in terms of lie angle, face angle, shaft, weight, so often as in this case we can give them something close to the mark so it's not like we are starting from scratch every time with the guys we know well."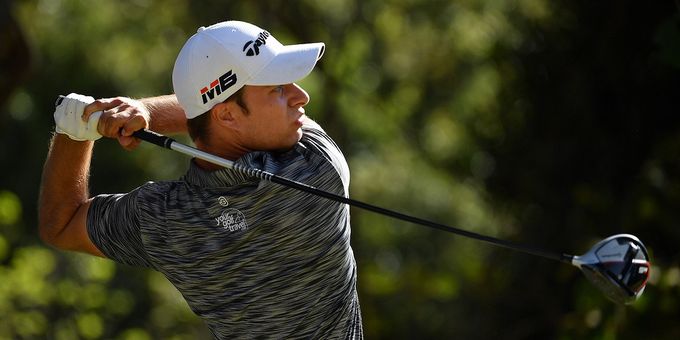 Looking at the variation of weight positions from Team TaylorMade, Tiger Woods has both weights all the way back, Jason Day has the weights forward and Rory McIlroy has one weight in the draw position – Everyone is different! And this is the beauty of M5 driver, you have the ability to personalise it to your desired set up to suit your delivery and desired flight.
Mark also commented on a recent fitting with a Ladies European Tour player where every yard of distance was important. Using a low lofted M5 driver in 9° set to 10° on the loft sleeve produced her fastest ball speed but was too low on spin. Placing the weights all the way back in the track and finding a shaft that delivered a little higher spin produced her desired ball speed and gave her optimum spin.
On the M6 side of things, the primary differentiator is an emphasis on forgiveness. Most notably, new lightweight carbon composite sole panels have been incorporated into the design, creating more discretionary weight to help enable M6's aerodynamic Inertia Generator. With 46 grams of mass housed within the Inertia Generator, it works to increase MOI and lower CG to create more forgiveness with higher launch and lower spin.
Not sure which driver to game? Check out our 2019 Driver comparison blog here.