Kevin Pietersen - Why I Love Golf
Kevin Pietersen is England's second-highest run scorer across all formats. The former Nottinghamshire, Hampshire and Surrey batsman made a total of 13,779 runs for England in Test, one-day and Twenty 20 international matches between 2004 and 2014. Now though, you can see him out on the golf course and focusing on his conservation efforts through SORAI, a business that donates 20% of it's proceeds in order to protect endangered rhinos from poaching.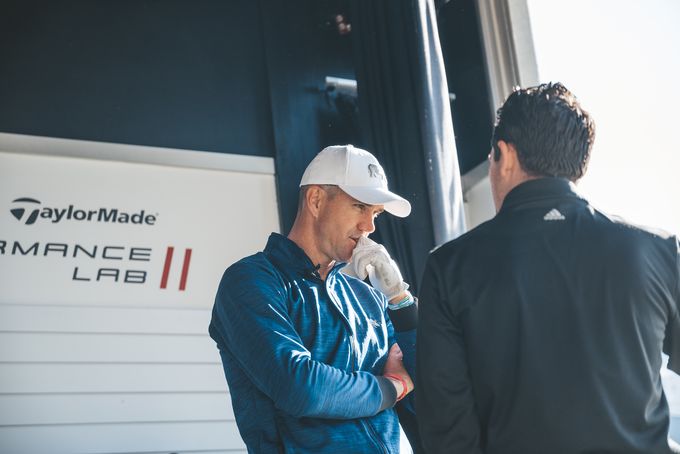 "The golfing bug has bitten me and she won't let go."

- Kevin Pietersen
It's quite clear from talking to Kevin that golf wasn't really on his radar until fairly recently. He was writing his autobiography when his friends told him to get out on the course."I was like guys I'm writing a book - I'm too busy and I have no interest in golf. I hate golf. But eventually some fathers of my kids' friends at school convinced me to go and play and I was like, this is me.".
When TaylorMade launched the series of RSI irons at Wentworth in 2014, as a resident and a newcomer to the game, Kevin came down for the day to be a part of the amateur clinic. Having people watch you play any sport can be intimidating and having only been playing for a short period of time Kevin explained how his mentality helped him.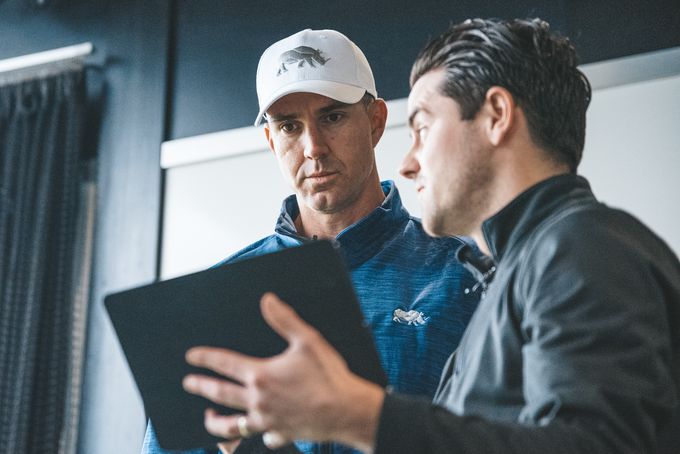 "In my career I've never feared failure and I'm walking up to a driving range where people know I'm rubbish! They weren't expecting for me to hit it well, they are expecting for me to hit it badly so when I turned up I just said 'hit the ball' - I can kind of drill myself into the mindset of taking away all the peripheral noise and just hit it, that's what I've done my whole career. Thankfully, I was able to do that there. I love this game so much, it takes away all the noise for me and I can just stand over a ball and just drill, drill drill."
"I like playing golf with blokes who take golf for what golf is, you put a few quid in instead of betting big and you play for something, play for pride and play against your mates and I think golf teaches you valuable lessons in life"
One big factor in playing golf for Kevin is having a good group of friends to play with. "When you jump onto a golf course, it doesn't matter if you're the poorest bloke in the world, the richest, famous or just the middle of the road, that middle of the road person can beat the bloke that's got an ego and I think its magnificent for relationships". Getting a victory over Ricky Ponting whilst in Australia in the winter of 2017 was one of his favourite wins. "I think Gary Player has actually said that he is the cleanest striker of a golf ball he's seen from any other sportsman, he's brilliant. He claims he'd never been beaten... well, he doesn't claim that anymore!"
Having travelled the world through playing cricket, it's little wonder that Kevin has played at a number of golf courses. In the UK Wentworth is his favourite course - "I mean it has to be because I live here. I take the kids to school, I get on my golf buggy and I come to the range, I play 18 holes, back to school then back home". Back in South Africa, Kevin's passion for his conservation efforts lead to Leopard Creek being his favourite course to be out on;
"You can play golf in an environment where you can be on the signature 13th hole and there can be leopards or elephants you can hear the hippos in the water, it takes you to a different place."
When asked about his dream fourball, there is no surprise that his favourite golf courses make an appearance. "Wife, son and daughter. Easy. Dylan and I come up here [Wentworth] and we whack balls in the summer. I don't bring him when it's cold as I don't want him to hate the game. And then my little girl is 2 so in 10 years' time we will go and play golf at Leopard Creek and we will come here and play in the summer, that's my dream."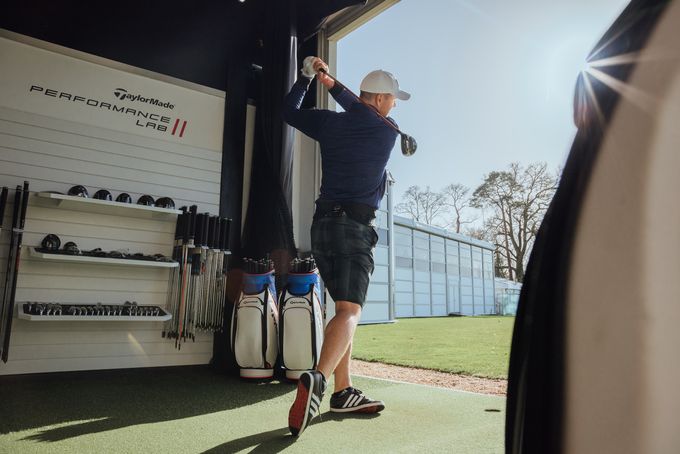 Having said repeatedly golf was about having fun and relaxing, it made sense to find out what his funniest memory on the golf course was. "Oh, everyone will be able to relate to this" came the immediate response. "When you've been hitting the same shot shape 9 times out of 10 and then the 10th time gets you. We were on the 16th at the Old Course, right next to the driving range. I was playing with a nice draw all day, just a couple of the balls I hung out to the right. Just before I went to hit the tee shot, the guys I was with were just talking about the driving range and saying how you don't want to go onto the driving range... and immediately after you say you don't want to do something, where does the ball end up? Mid-swing I knew, I hit the ball and I shouted "Where's the draw! Where's the draw!" as I hit the ball as far right as you could ever imagine. I think it took it to all square with 2 to play, but just the camaraderie and banter and the fun we had for that four hours on a walk around the old course which is absolutely spectacular."
As Kevin says, "the golf bug has bitten - and she won't let go."
Take a look at what's in Kevin's bag:
M3 9.5' Mitsubishi Tensei X
M3 HL 17' Mitsubishi Tensi X
M3 19' Graphite Design AD
P770 3-PW Project X LZ 6.5
MG Chrome 50' & 58'
Spider Red W/Sightline