Curran Brothers - Why I Love Golf
Tom and Sam Curran come from a cricketing family and are making huge waves at the start of thier professional careers. Tom (23) and Sam (19) might be young but they are not to be underestimated. Having made his first-class debut in July 2015, at the age of 17, Sam is regarded as one of the finest prospects in the county game and recently made his Test debut for England. Tom meanwhile has starred in the IPL and is a regular feature in limited overs squads. What about the golf ball?
"There are pictures of us growing up with golf clubs in the garden."

-Tom Curran
Sons of late Zimbabwe and Northamptonshire all-rounder Kevin Curran, there is no doubt that playing sport came naturally to Tom and Sam. It was at a young age they picked up their first golf clubs. "We just played as kids because Dad did, obviously watching Tiger Woods as a kid I guess inspired millions, we were are part of that." Similar to Tom, Tiger Woods has been an inspiration for Sam. "Watching him [Tiger Woods] win all those majors" was one of the reasons he got involved in the game.
Asked about his dream 4-ball Tom has an answer straight away "We've got to have Tiger. I don't know who else. I'll just stick to my 2 ball with Tiger thanks!"
One memory that sticks in Sam's mind is the transition everyone makes: "I think moving from plastic clubs to actually getting a first set of golf clubs. There's a moment in time when you realise you will enjoy playing golf." For Tom, being out on the course and playing a round on his own as a kid was memorable - "those were memories when I started really getting into it and enjoying my golf".
"We come and play whether it's after training or on a day off to get out with a couple of mates and have a round of golf to relax"

– Tom Curran
Stepping out of their professional environment they both use golf as an escape and a way to relax. When talking to Sam about his favourite part about playing golf it's clear that even though he is relaxed, the inner sportsman is still there. "I like etting away from the game and coming to hit some golf balls on the range and course. We're very competitive so playing for something is good when you're maybe 2 up. I love playing when I'm playing well, but hate playing when I'm playing badly." Coming back from 2 down with 3 holes to play was a standout moment for Tom and one of his greatest achievements when playing against Sam and his mate "There were big stakes and we came back with a beautiful win." Sam's greatest achievement came as a junior golfer - "I got a hole in one when I was about 12 or 13 was pretty cool, it was in Zimbabwe".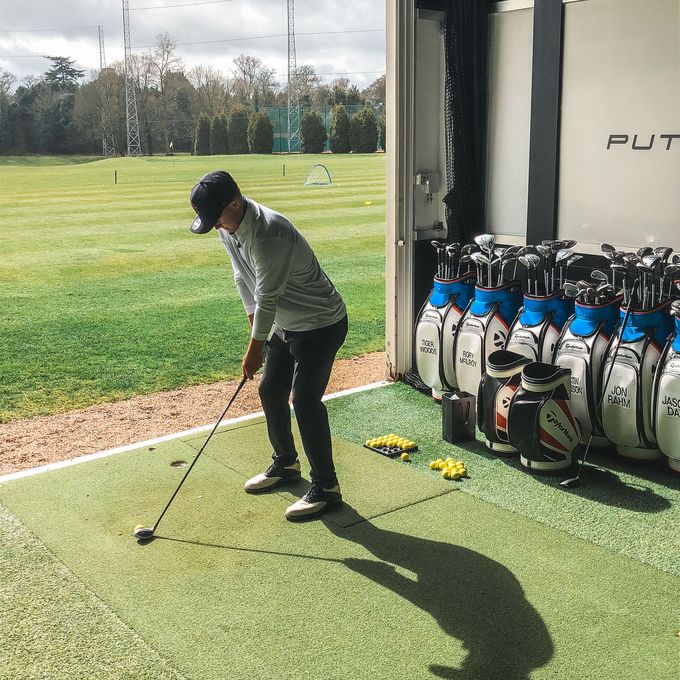 "I think we're both pretty sore losers. Whoever wins lets the other guy know! We play so much that someone's winning and someone's losing so its good fun."
Having a good group of mates to get out on the course is no trouble for Tom and Sam, the Surrey cricket team are keen golfers. "All the boys love their golf so we normally get a nice 4 ball going and mix up the teams". Tom recalls a moment of particular entertainment: "I was playing golf with a couple of the boys and we were on a long drive hole and I think it might have been Jade Dernbach went to drive one - as he's hit it, it the driver's just flown off straight down the middle, pretty far as well! We were giving him a bit of stick about that. It was pretty good fun."
"In cricket you can swing at the ball and it can go anywhere and be good, but in golf if it's not straight you're in trouble. There's more margin for error in cricket."

– Tom Curran
Sam called out some of the similarities between cricket and golf, the mindset you have when you are being particularly important. "The mental side of things, staying switched on for long periods and switching off when you're not playing your shots it's a game where you have to keep your emotions very level. It's the same with golf. I think golf's the hardest, as one shot can change your whole round, you drop one shot then you have to play catch up whereas in cricket as a bowler you can kind of get away hitting for 4 and then come back. Golf is definitely the more frustrating."
Tom shares the same view that in cricket there is more time if you play a bad shot. "If you're playing a golf tournament, one bad shot can cost you the whole thing. (In cricket) you bowl a couple of bad balls or go for a couple of boundaries, take a hat-trick and win the world cup final, that's where I think it varies a bit. But in terms of sports you know you're out there performing under pressure whatever sport that is. With golf and cricket there are a lot of similarities but obviously the technical side of things varies."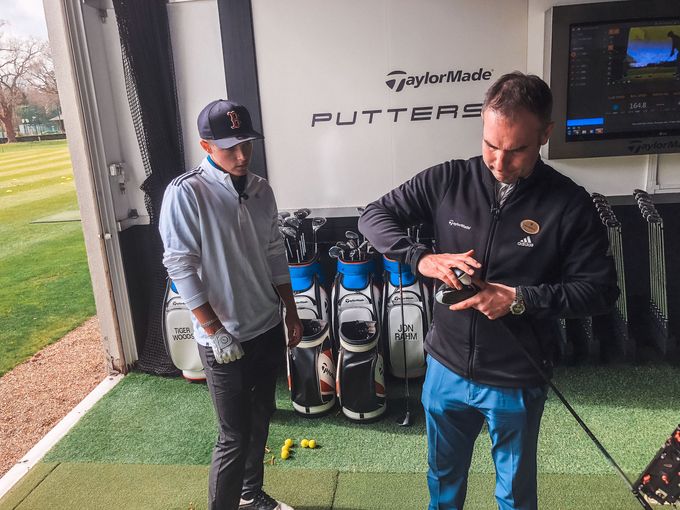 As Surrey players it's no surprise that Sunningdale is one of the brothers' favourite courses. "I've [Tom] played there a couple of times. The heather there is pretty brutal so if you end up there you struggle to find your ball but in terms of the courses I really like it.".
"We really enjoy it in the summer, coming down and teeing off late you know just the two of us. There's really no one on the course so we fly round with it getting dark so late, those are always the best when the course is quiet. It's nice when you can go at your own pace, no-one behind you or in front of you. Just enjoying those late summer evenings". They're no strangers when it comes to travelling around the world and they try to play golf where they can - "We're not long back from New Zealand and Australia there are some lovely courses out there".
"Anytime you play against someone who's messing up is quite entertaining, I've seen Tom blow up a few times and leave his driver at home."

– Sam Curran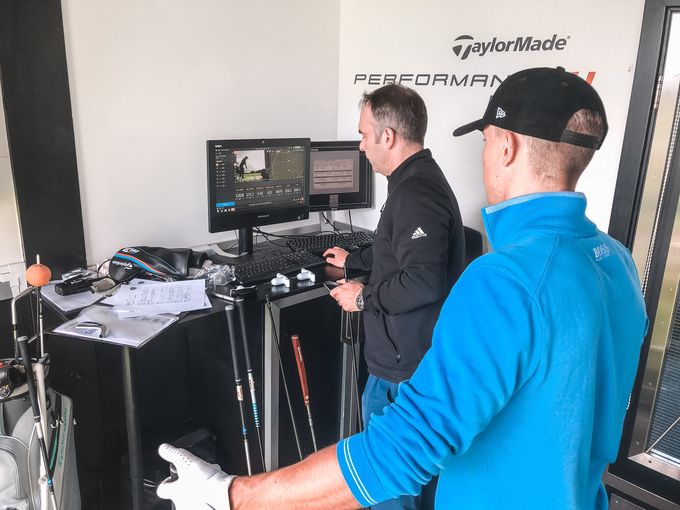 When asked about their favourite club in the bag Tom said his driver... 'When it's going nicely'. When 150 yards out Sam likes to pick up his 9-Iron, "I wouldn't say my driver is my best friend; sometimes I'm tempted to leave it at home". Sam struggles with his sand wedge and it's his least favourite club in his bag "Bunker play. I need to start working on that." Tom on the other hand, struggles with a pitching wedge stating "140-150 range is always a tough one for me". 
Check out the video from their fitting experience below. 
Tom Curran's WITB:
Sam Curran's WITB: